The first day of spring is to become an annual celebration of the Nolita area in downtown New York. On Wednesday, March 21st 2007, the very first NoLita Spring Promenade will take place. This event will celebrate the European history of the Nolita area as well as what is has become today.
All are invited to join us in this celebration of a neighborhood rich in history and beauty. Located on Mulberry, Mott, and Elizabeth Streets between Houston and Broome, Nolita is one of most unique shopping destinations in the world and home to a diverse array of high-end designer boutiques. The neighborhood's history is distinctly European, but the shopping experience is as varied as New York itself.
Over 50 boutiques and restaurants will be participating in the event, and over 2500 people are expected to be in attendance. The boutiques will stay open until 8 pm that evening and will be serving complimentary beverages for their guests from 6 to 8 pm. Participating restaurants will be extending a 10% discount to customers for dinner that evening. In honor of the event, a donation will be made by the boutiques to the FDNY Foundation for Engine 55 and Ladder 20, both of which serve Nolita.
Please join us in Nolita on the evening of March 21st to celebrate the first day of the Spring season with great shopping, dining, neighborhood cheer and support of our local firefighters.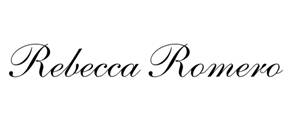 Contact:
Claire Renolleau
325 W 38th St
New York, NY 10018
212-643-0468
claire@rebeccaromero.com