Erika Hendrix is proud to announce the release of the new Fall/winter women's clothing line, Rock out in Style. Women longing to rock out in unique and stylish clothing can see this highly anticipated collection at
www.erikahendrix.com
.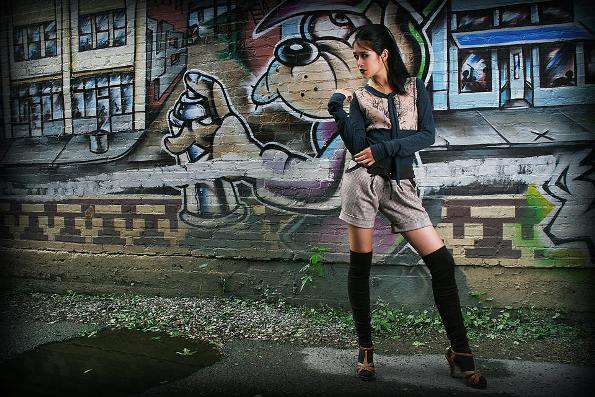 Owner and Founder Erika Hendrix started sewing to pass the time during her pregnancy and ended up with a lifelong passion she could pursue with ease and accuracy. After starting Erika Hendrix in July 2005, Erika has dedicated her creations to the chic and modish of today's society. While she has happily created exclusive, custom made, one-of-a-kind pieces, it is time for the company to evolve and expand! This is why Erika has decided to release her first full women's collection. The pieces will be available from September 15, 2008. While other designers need months to prepare and mass produce items, the turn-around time for Rock out in Style is only a few days for customers and one to two weeks for boutiques. Women are encouraged to Rock Out fashionably with these exclusive, handmade clothing pieces from Erika Hendrix.
As a company, Erika Hendrix has a number of noble goals. First, Erika wants to be able to provide the public with quality, handmade pieces. Next, it is important for the company to never have its collections and pieces mass produced. Erika believes that mass produced items often lead to sweatshops or sweatshop like conditions
an environment in which Erika Hendrix is clearly not meant to be.
Upcoming collections from Erika Hendrix will premiere every six months for the seasons of either Spring/summer or Fall/winter. Going forward, the Spring/summer collection will be released in January and the Fall/winter collection will be released in July. The timing for the present Rock Out in Central Park collection is in relation to the fact that this is a limited edition collection and has a short turn around time. In addition to articles of clothing, Erika Hendrix also offers stunning and intricate accent pieces to make the entire effect of your ensemble memorable.
Learn more about Erika Hendrix on her profile at the Fashion Industry Network.
January 2008 Fashion Articles Archive

April 2008