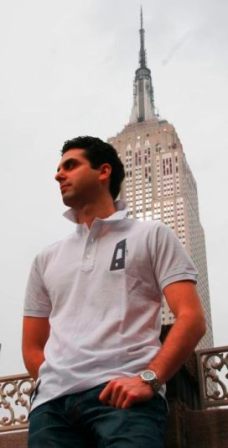 Memorial Day weekend has arrived and that means one thing- poolside barbeques, nights in the sand and classic warm weather favorites. This summer, Emperial Nation introduces the limited edition aristocrat tee. Stemming from their French Revolution collection, this polo is versatile, on point with the current trends and will be a great additional to any man's wardrobe.
Best known for preserving history through fashion, Emperial Nation brings classic style together with a new twist. Embellished with the Emperial Nation logo; a guillotine, this new polo brings history to life.
Whether you are at dinner on the beach or on a city rooftop the Aristocrat tee would be the answer you've been looking for. Starting in June 2009, you can find this new favorite on sale at emperialnation.com or retail stores for $68.