I don't know about you but when Christmas begins to loom I start to keep my eyes open for some kind of reindeer embroidered pullover or a snowflake spotted jumpers that will help me get into the season before I become one of those people that are always saying: "New Years is always a letdown" and "Christmas isn't what it used to be." That was Ebenezer Scrooge's favourite catchphrase by the way.
So I'm here to help you get into the spirit with this new range of designer knitwear I've discovered whilst doing a bit of online shopping and I think it's perfect for the winter season. John Smedley's winter warmers are simple, elegant and versatile collection of knitwears. Take this merino sweater for example: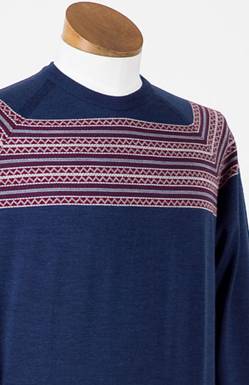 According to the site the Meridian is a 30 gauge extra-fine New Zealand Merino Wool jumper with a nautical feel. Although in my opinion it's more Christmassy than it is nautical. And it has a crew neck, long sleeves and a jacquard yoke. It is available in 2 colors and can be bought here.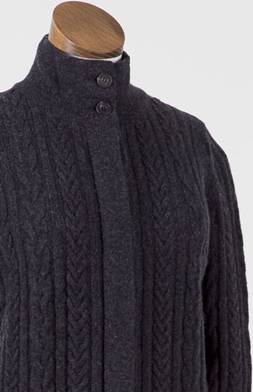 Then there is the women's knitwear piece called Willows – who knows why - this chunky cable cardigan has long sleeves, platted pattern and is the perfect piece to keep warm in this winter. The cardigan is crafted from 92% super-fine wool and 8% cashmere and can be found here.
The thing about this collection is that it works best when accessorised with scarves, hats and other winter warmers that can also be found on the site or just with whatever you have around the house. The prices aren't exactly H&M but they aren't going to break the bank either.
I also find it strange that I've quoted Charles Dickens' character Ebenezer Scrooge and there is also a scarf called the Ebenezer mixed in amongst the accessories. So apparently the site doesn't just cater for the Christmas crazies like me.
To check out more from John Smedley you can visit their official site here: http://www.johnsmedley.com/uk/.
Follow John Smedley on Twitter
Or shop online at Harrods - John Smedley at Harrods
Read more fashion industry news archive from 2011:
February 2011 Fashion Articles
April 2011 Fashion News Articles
June 2011 Fashion Article Archive
July 2011 Fashion Article Archive
August 2011 Fashion Article Archive
September 2011 Fashion Article Archive
October 2011 Fashion News Article Archive
Read more fashion articles from 2010: 2010 Archive Fashion Articles
Read more fashion articles from 2009: 2009 Archive Fashion Articles