Amy Smart and Julia Roberts wear Moschino while attending Heal The Bay's Bring Back The Beach Fundraiser in Santa Monica, California.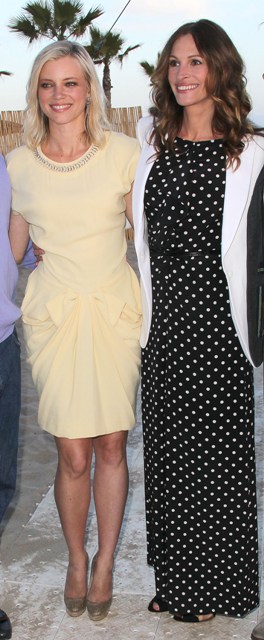 Learn more about Moschino on Plus Dragon.
You may also have interest in viewing pictures of Kylie Minogue wearing Moschino recently for her new video. In addition, you can check out Katy Perry and Kelly Brook who also has been spotted wearing Moschino.
Read more fashion news articles from 2012: January 2012 Fashion Articles
Read more fashion industry news archive from 2011: 2011 Archive Fashion Articles