Centre at Mockingbird Station received a ton of new merchandise this week, just in time for the property's kick-off its annual Get Gifted at the Station holiday campaign. Among the arrivals: The newest kicks straight from the drafting tables of Creative Recreation and Supra, which has improved the construction and added some new colors. Also hitting store shelves are Supra's brand new logo tees.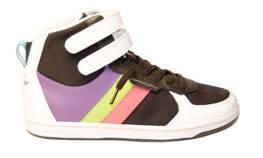 Creative Recreation - Women's Dicoco Hi, Black White Neon ($100)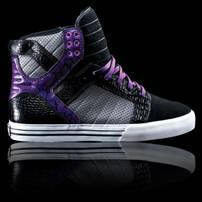 Supra - Skytop, Grey Black Purple Croc ($115)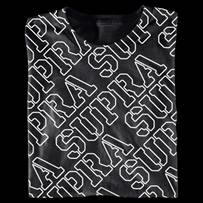 Supra - Desert Logo Tee, Purple White ($25)
What's even better as part of the Station's Wednesday Deals and Discounts, which runs from 11/3 to 12/19 (see www.mockingbirdstation.com for details), stop by any Wednesday night between 5 and 9 p.m. to take advantage of an extra 15% off all regular-priced merchandise
Mockingbird Station's Newest Clothing Retailer : Student Body Co-op
Fashion Shopping Article Posted November 12, 2008
Francesca's Collections in Mockingbird Station offers transition" pieces
Fashion Article Posted September 3, 2008
Check out our new clothing guide.
You may also like to view the fashion designers guide.