Diamond & Semi-Precious Multi-Stone 18K Yellow Gold Earring Set - $1,590
Available exclusively at Saks Fifth Avenue, this wardrobe of elegant earrings starts with two pairs of studs, to wear alone or add any of the three earring jackets included. Stones include tourmaline, quartz, peridot, rhodolite garnet, iolite, tanzanite, aquamarine and apatite.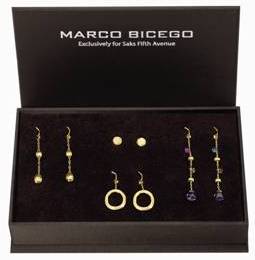 18k yellow gold Gold stud with brushed finish Jaipur circle jacket diameter, about 1" Confetti jacket length, about 1
" Two-strand Paradise multi-stone jacket length, about 2
" Post back Hand crafted in Italy
Learn more about Saks Fifth Avenue.
Learn more about Marco Bicego.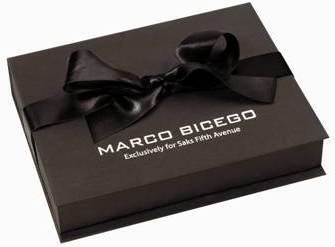 Fashion Article Archive : 2009 Fashion Articles - January 2009 Articles, February 2009 News, March 2009 Fashion News, April 2009 Fashion Articles, May 2009 Fashion News, June 2009 Fashion Articles, July 2009 News, August 2009 Articles, September 2009 Fashion News Articles, October 2009 Fashion Articles, November 2009 Fashion News Articles
Check out our new clothing guide.
You may also like to view the fashion designers guide.

Shopping For Children's Clothing
Learn more about fashion from other fashion sections on Apparel Search or other fashion websites. Discover interesting fashion boutiques so that you can shop for the latest fashion, or search for other fashion topics such as fashion jobs, fashion brands, fashion news, the fashion industry etc. Let the following links be your fashion guide : Clothing B2B, Fashion Writers, Women's Fashion Brands, Men's Fashion Brands, Children's Fashion Brands, Fashion Guide, Fashion Industry Network, Fashion Jobs, Fashion Boutique Directory, and Luxury Fashion. We hope you have enjoyed the shopping news article from this page. Hopefully, you will come back to Apparel Search for more fashion news in the future.