You are probably familiar with holidays and special events such as Christmas, Mothers Day, Valentines Days, Back to School, Cyber Monday, Black Friday, Memorial Day, etc. Did you know that each of these events will typically be an excellent excuse for clothing stores to put their product on sale? Well, if you have not been living under a rock, you are probably aware that clothing stores go on sale for all the major holidays (and most of the minor ones as well). By the way, a "sale" simply means a discount on pricing. Basically, the prices of clothing, footwear, and fashion accessories are lowered and shoppers are informed that the clothes are on sale. It is very common to find women's fashion on sale. Actually, men's clothing and children's clothing are also often on sale.
From the links below you can learn more about finding clothing on sale.
>> Holiday Sales: Women's Fashion
>> Men's Holiday Clothing Sales
There is no better time then sale time.
You may also want to check the fashion shopping article section. We often post fashion news regarding shopping and sales events in that section. It may also be a good idea to visit the women's clothing store, men's clothing store, and children's clothing store directories to find access to your favorite fashion destinations. You can visit their websites and learn about what is on sale or what promotional events are coming soon.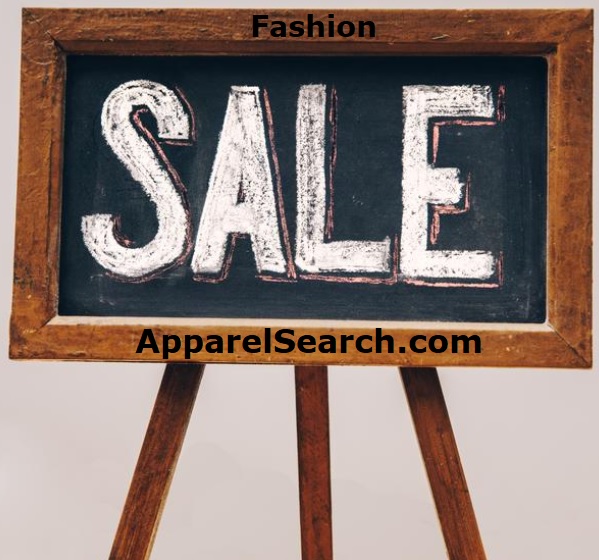 Nordstrom holds Half-Yearly Sales for Women and Kids in May and November. Also, there are Half-Yearly Sales for Men in mid-June and late December. Their biggest sale of the year the Nordstrom Anniversary Sale is held each July. This event has become legendary among Nordstrom customers nationwide who enjoy outstanding savings on the most exciting new fall merchandise before the season starts.

If you are not looking for clothing sales, you may work in the fashion industry and are looking to hire a Sales Representatives to sell your fashion brand.
What's on sale today? It is great to find a marvelous sale on apparel and fashion accessories.
Let's learn more about the fashion sales. Learn about special clothing sales events:

You may wan to visit the Amazon Holiday Shop for sales opportunities during the holiday shopping season.

Learn about Social Commerce.
If you are interested, you can view what had been on promotion:
Holiday Clothing Promotions December 2009 (OK, that's a bit old now).