As some point, most product will go on sale.
Bargain Fashion Retailers
T.J. Maxx - TJ Maxx is an American department store chain, selling at prices generally lower than other major similar stores. It has more than 1,000 stores in the United States, making it one of the largest clothing retailers in the country.
Ross Stores - Ross is a treasure hunt where you'll discover unbelievable bargains in-store on the brands and styles you want. If you are looking for fashion bargains, visit Ross Stores.
Walmart -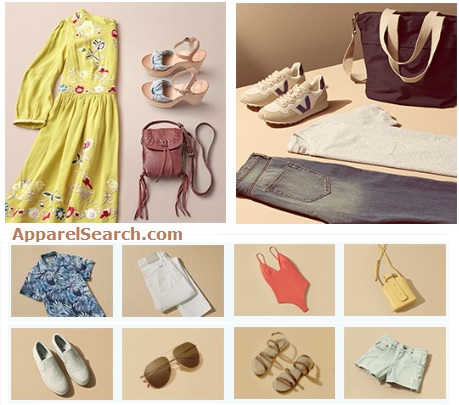 Shopping Search Engines
Bing Shopping - find the best deals on weekly ads from your favorite stores. Bing Shopping is a products search and discovery service that helps save time by bringing products from multiple sellers together on a single website. It uses the power of Bing to show product results–including photos and product details. Products can be filtered and prices compared. Purchases are completed on the seller's website.
PriceGrabber.com PriceGrabber.com is a price-comparison shopping site and distributed content commerce service founded in 1999 by former CEOs Kamran Pourzanjani and Tamim Mourad. The company partners with merchants, retailers, and sellers to provide information on a wide range of products including clothes, shoes, and fashion accessories. Check online store ratings and save money with deals at PriceGrabber.com helps users to easily search and compare millions of different products from thousands of online retailers. Find best prices from your favourite online stores for the latest fashions and accessories, technology and electronic goods, items for home and garden, books, furniture, sports equipment and much more.
Google Shopping - Google Shopping, formerly Google Product Search, Google Products and Froogle, is a Google service invented by Craig Nevill-Manning which allows users to search for products on online shopping websites and compare prices between different vendors.
Shopzilla - Compare Prices, Find Deals & Save Money from online retailers. Find Jewelry, Clothing & Accessories & much more! Shopzilla helps you find the best value with Product Reviews, Merchant Ratings, Coupons & More! Shopzilla operates a portfolio of shopping web sites. In June 2005, Shopzilla was acquired by The E. W. Scripps Company for $525 million and was part of its interactive media division. In June 2011, Scripps sold Shopzilla to strategic private equity Symphony Technology Group for $165M. Learn more about Shopzilla fashion here on Apparel Search.
Find the best clothes shopping search engines.
General Bargain Website (where you can also find fashion)
6PM.com - 6pm.com, LLC operates an online shopping portal that offers retail shoes, clothing, bags, accessories, and more for women, men, girls, and boys. It offers shoes, such as sandals, boots, heels, sneakers and athletic shoes, flats, loafers, clogs and mules, slippers, oxfords, boat shoes, and insoles and accessories; clothing, including shirts and tops, dresses, swimwear, coats and outerwear, pants, sweaters, jeans, shorts, hoodies and sweatshirts, sleepwear, skirts, underwear and intimates, jumpsuits and rompers, socks, blazers and jackets, scarves, and suits; and bags, including handbags, backpacks, wallets and accessories, and much more. 6pm is the discount retail division of Zappos IP, Inc.
DealNews Clothing - For consumers overwhelmed by the thousands of offers (and so-called offers) available online every day, DealNews provides a way to discover items that actually represent a great deal. The experts at DealNews guarantee we'll only list products that are the lowest price available from reputable companies.
Offers.com Clothing - Offers.com is an online marketplace that connects consumers with coupons, coupon codes, product deals, and special offers from about 16,000 retailers and brands.
Slickdeals.net Apparel - Slickdeals is a social commerce website featuring crowdsourced deals and coupons from retailers such as Amazon, eBay, Walmart and Macy's. It was created in 1999 and its headquarters is in Los Angeles, CA with a second office in Las Vegas, NV. Rather than using automated feeds from networks and retailers, Slickdeals relies primarily on user generated content. The best deals and coupons are voted on by its active community, and Slickdeals' Deal Editor team curates the best of the best for its frontpage. Its features include forums, mobile apps, coupons, and a seasonal Black Friday section. Additionally, each deal thread contains comments from users discussing the deal's validity and value, as well as the possibility that it may have already expired or the item may have sold out.
Ben's Bargains - Ben's Bargains is your one-stop destination for the best online deals. They are a team of dedicated deal hunters, focused on finding the hottest deals and lowest prices on the Internet. For over 15 years, Ben's Bargains has helped consumers like you save bundles of cash. They publish dozens of handpicked deals around the clock, so drop by early and often to get the lowdown on unbeatable bargains.
Brad's Deals - There's a real-life human behind every post on Brad's Deals. They are proud consumer advocates, scouring the internet every day for best-of-web prices on just about everything. Brad's Deals isn't a store - instead, they are their to help you find the best deals online, no matter where they are.
Overstock - For workdays, leisurely weekends, vacations, and more, women's or men's clothing shouldn't just fit well, but keep you comfortable too. Explore how to quickly find what you're looking for at discounted prices.
Another fabulous way to find clothing bargains would be at auction.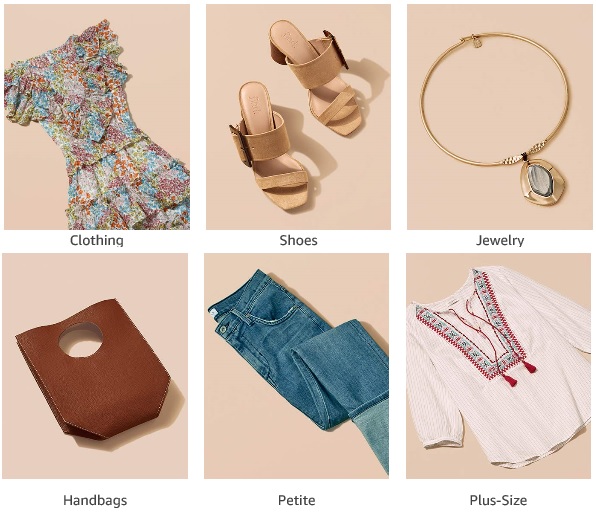 There are very few good reasons to pay a full retail price for apparel. Some people may say there are "no" valid reasons to pay full price. However, we can think of one or two reason. For example, luxury brands produce limited quantities. If you truly want a piece of fashion to add to your wardrobe, don't be too slow. If you wait for a sale, you may miss out entirely. Another example would be if you are shopping for collectible sneakers, watches, sunglasses, etc. If they are collectible, they very possibly won't go on sale.