How does one go about creating the best fashion page ever created?
Well, the first step is that we start typing. Oh, we also start collecting rather interesting photographs. Let's be honest, everyone loves a good photo.
OK, let's start this incredibly fascinating page with a lovely fashion photo to get things started.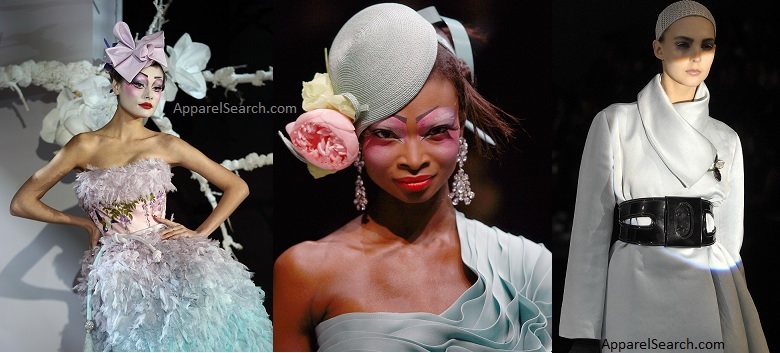 Do you like that photograph? Actually, it is not a photograph. It is a digital collage that we made from a few fashion week photographs that we already owned. A collage is typically defined as a technique of an art production, primarily used in the visual arts, where the artwork is made from an assemblage of different forms, thus creating a new whole. Rather than using glue and paper, we made this version you see above by using three of our fashion week photographs and we digitally spliced them together. Although I am bias because I actually created the above image, I find it enjoyable every time I view it. Do you like it? The lighting, the makeup, and the black background I find to be rather powerful. The beautiful model centered to the forefront sends shivers down my spine. Her strength & confidence almost exudes off the screen.
Enough about that fashion photograph. Let's talk about fashion designers. Not just any old fashion designer, let's talk about the "best" of the best. This is certainly a difficult decision because this is entirely subjective. Picking the best runner or best swimmer is far easier than deciding on the best actor, artist, or illustrator. This sort of thing has a tonnage of subjectivity. Well, who cares? We are still going to let you know which designers are the best. If you disagree, feel free to let us know.
The Best Fashion Designers of All Time (correct, we mean since the dawn of time)
Creating fabulous clothing as well as building a legacy, earned these designers top credits on our list.
Giorgio Armani - Giorgio Armani is an Italian fashion designer. He is known today for his clean, tailored lines. He formed his company, Armani, in 1975.
Coco Chanel - Gabrielle Bonheur "Coco" Chanel (19 August 1883[1] – 10 January 1971) was a French fashion designer and businesswoman. The founder and namesake of the Chanel brand, she was credited in the post-World War I era with liberating women from the constraints of the "corseted silhouette" and popularizing a sporty, casual chic as the feminine standard of style.
Alexander McQueen - Lee Alexander McQueen, CBE (17 March 1969 – 11 February 2010) was a British fashion designer and couturier. He worked as chief designer at Givenchy from 1996 to 2001, and founded his own fort Alexander McQueen label in 1992. He passed away far too young. Apparel Search has given him a few bonus points, because we assume he would have went on to design many more years of fabulous garments.
Yves Saint Laurent - Yves Henri Donat Mathieu-Saint-Laurent (August 1936 – June 2008), professionally known as Yves Saint-Laurent, was a French fashion designer who, in 1961, founded his eponymous fashion label. He is regarded as being among the foremost fashion designers in the twentieth century.
Stella McCartney - In 2001, McCartney launched her own fashion house under her name in a joint venture with Gucci Group. Although she earned recognition on our list due to her fine work, we are tossing a few extra bonus points to her because her father (Paul McCartney) was a Beattle. Again, she would be on the list even if she was not the daughter of a legend.
Vera Wang - Vera Ellen Wang is an American fashion designer based in New York City. Well known for her fab bridal fashion, Vera gets a few extra points because my wife spotted her once in a New Jersey mall. Yes, it is that easy to gain bonus points to earn a position on the "Apparel Search best fashion designers of all time" list. Congrats to Vera for making the list.
Tom Ford - Thomas Carlyle Ford (known as Tom Ford) is an American fashion designer. He launched his eponymous luxury brand in 2006, having previously served as the Creative Director at luxury fashion houses Gucci and Yves Saint Laurent.
Christian Dior - Christian Dior (January 1905 – 24 October 1957) was a French fashion designer, best known as the founder of one of the world's top fashion houses, also called Christian Dior.
Learn about these and other fashion designers.

The Best Fashion Brands of All Time
This is not simply a list of what is popular this year. It is a list of historical significance as well as popularity.
Polo (Ralph Lauren)
Burberry
Nike
Louis Vuitton
Gucci
Prada
Adidas
Levi's
Woolrich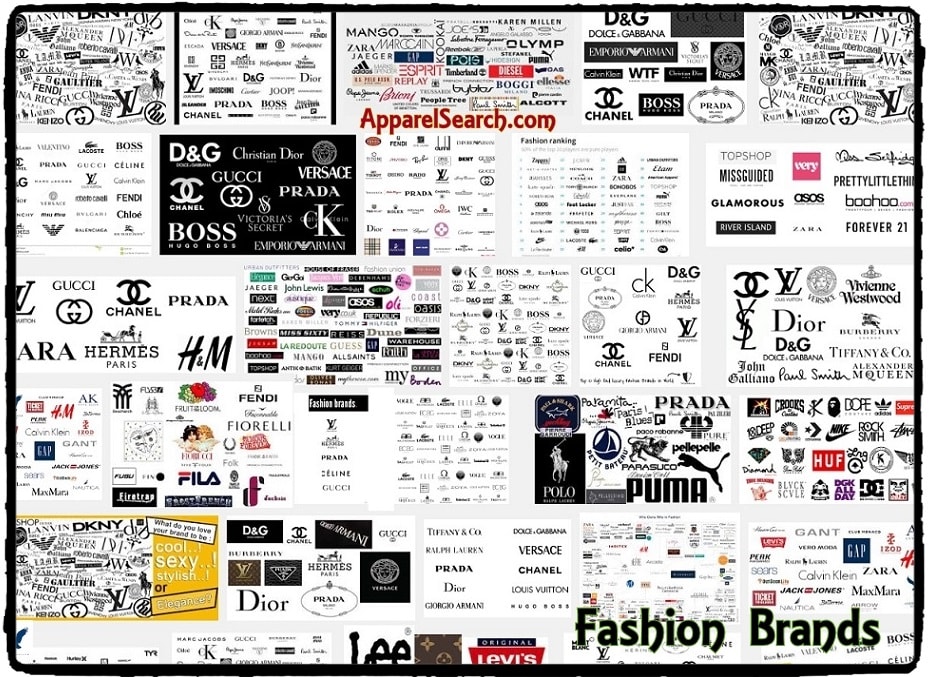 Learn about popular fashion brands as well as the general list of brands for men, women, and kids.
If you are looking for the best fashion stores, reading resources, shoes, handbags, etc., you may want to also visit our best fashion section.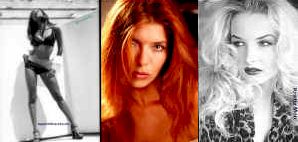 Who are the hottest fashion models that ever graced the planet? Sorry, we can't tell you who was the absolute best. You will have to decide for yourself. Here is a list of top contenders for the title.
Adriana Lima
Estelle Lefebure
Laetitia Casta
Heidi Klum
Gia Carangi
Kate Upton
Irina Shayk
Tyra Banks
Milla Jovovich
Christie Brinkley
Linda Evangelista
Kate Moss
Claudia Schiffer
Gisele Bundchen
Cindy Crawford
Paulina Porizkova
Janice Dickinson
Suzy Parker
If you are wondering why we listed more fashion models than we listed fashion designers on this page it is a rather simple answer. The models are more beautiful so we spent more time researching models.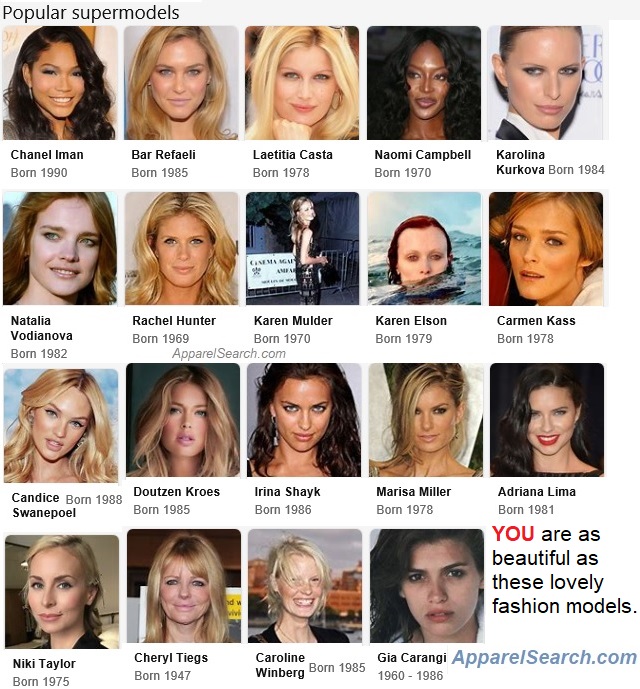 Do you wish to vote on the most popular fashion model of all time? If you were to pick a favorite supermodel, who would it be?
Everyone loves fashion models.
Why didn't we list any male fashion models in the list of top supermodels? That is because I am a man and preferred researching female models. For those of you that wish to see male models, maybe you will enjoy this photo we took in 2003 at an LA fashion week event.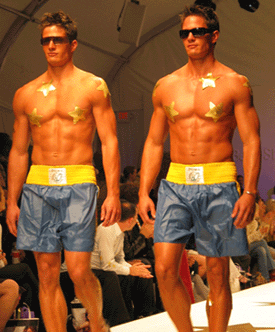 Photos can tell a story. Sometimes story of classic elegance and some times a story of avant-garde. Avant-garde refers to new and unusual or experimental ideas. The terms is often used in the arts & fashion, to reference nontraditional clothing, footwear or trendy accessories. Avant garde designers favor experimental or unusual ideas.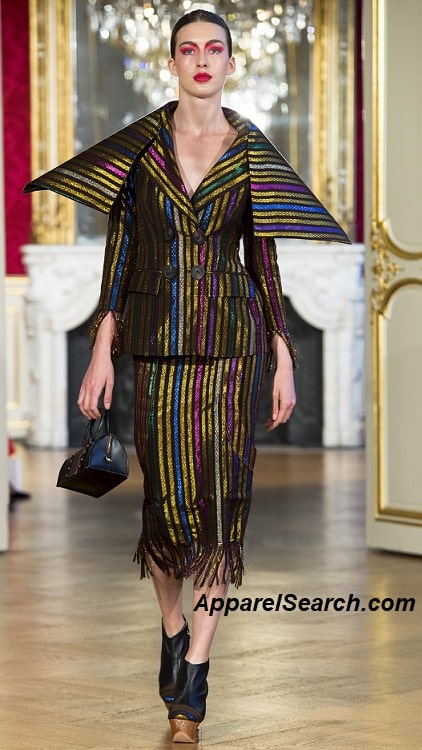 The never ending battle between "classic" and "avant-garde".
This is why year after year we are graced with tons of best dressed and worst dressed lists.
Red Carpet Glory
Red Carpet Disasters
Each year, designers create "glory", but they also create "trash" from time to time.
The unfortunate reality is that many designers think it is appropriate to push the envelop even if the garments look ridiculous. Emerging designers as well as well seasoned veterans often design clothing that appears to be un-wearable by most peoples standards.
Fashion and science have many similarities. For example, some of the most important scientific discoveries have relevancy to the apparel industry. All of which are very relevant to our pursuit of being fashionable.
Albert Einstein's theory of relativity
E=mc2
Probably the most famous equation in history. Completely changed our view of matter and reality. If GPS didn't account for it, your directions would be off thousands of yards. If that were the case, it would be challenging to find your favorite fashion boutiques when using Google Maps or your cars GPS system. You should thank Einstein every day.
Apparel Search Law of Fashion
F+SOS+$2=MFH
Fashion plus Sense of Style plus money squared equals Maximum Fashion Happiness. This formula was first discovered by Apparel Search in 2019. Although fashion can exist with sense of style alone, it is magnified if money to purchase more clothes, shoes, and fashion accessories is readily available.
Pythagorean equation
a 2 + b 2 = c 2
In mathematics, the Pythagorean theorem, also known as Pythagoras' theorem, is a fundamental relation in Euclidean geometry among the three sides of a right triangle. It states that the square of the hypotenuse (the side opposite the right angle) is equal to the sum of the squares of the other two sides. Determining angles & lines are very important to fashion designers & pattern makers. We assume you would not want the hem of your dress to be croked.
Newton's law of universal gravitation

This law states that every particle attracts every other particle in the universe with a force which is directly proportional to the product of their masses and inversely proportional to the square of the distance between their centers. The famous story that Isaac Newton came up with the idea for the law of gravity by having an apple fall on his head is not true, although he did begin thinking about the issue on his mother's farm when he saw an apple fall from a tree. He wondered if the same force at work on the apple was also at work on the moon. A little known fact that is often debated by scientists is that Newton was actually ironing his mother's dress and dropped the iron on his toe. It was never an apple that led to the theory. It was the ironing of "clothing". Therefore, the discovery should be credited to the fashion industry (yes, it is very possible that Apparel Search has made up the "fact" about the iron falling on his toe).
If you enjoy science and education, we suggest you attend a fashion school to improve your knowledge of textiles and clothes. Visit our fashion school directory to jump start your education.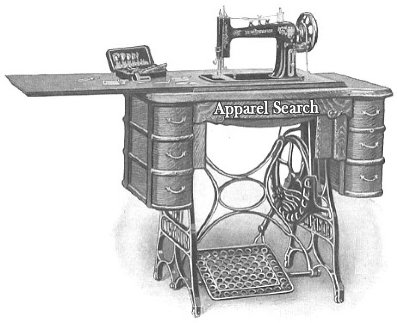 What is fashion? In addition to the concept of style, fashion is made up of a variety of products that can be worn. For example, pants, shirts, hats, shoes, sweaters, vests, suits, dresses, etc., are various types of fashion items tha are worn by humans.
In addition to actual products, fashion can be a state of mind.
Fashion can also be a business. Gain a better understanding about the business of fashion in our terminology section by reading our page about the fashion business.
Learn about various aspects of clothing and the apparel industry from our fashion summary section.
It's probably not possible to create the best fashion page ever developed without listing fabulous shopping destinations.
Do you have a favorite store? Please don't say Amazon. Yes, we adore Amazon as well. Sure they have tons of product and at reasonable prices. However, if we are talking about the best clothes, footwear, or accessory stores, we should be discussing boutiques and possibly specialized luxury department store chains.
Here are a few of our favorite retail destinations.
Bloomingdales
Neiman Marcus
Lord & Taylor
Nordstrom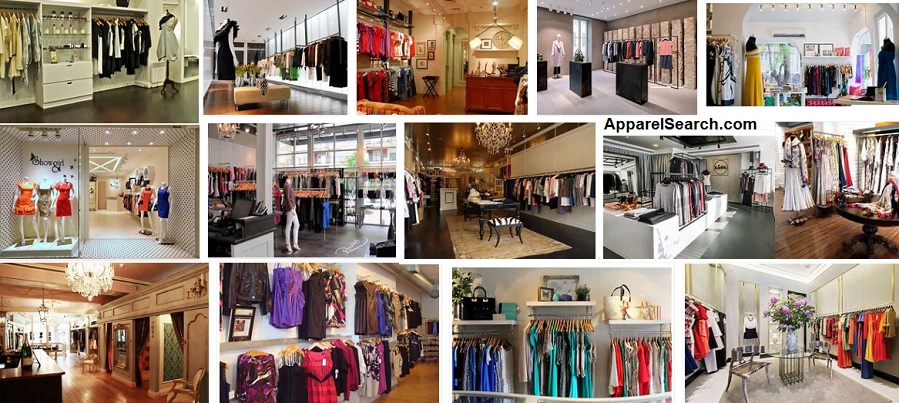 We also love frequenting local fashion boutiques. However, we find that they often come in and out of business. Because they change from time to time we are hesitant to list our favorites on this page. Do you have a favorite fashion boutique near your home? Possibly something small but with great customer service and products. If you can't find your favorite listed in our clothing store section, please let us know so that they can be added.
You may find interest in the following:
If you are human, you most likely have an opinion regarding something we said above. You either agree or disagree with some

thing said. If your comments are "kind", you are welcome to list your thoughts in the discussion forum below. Please keep your comments cordial as well as strictly relevant to fashion.
comments powered by Disqus

This might not be the best fashion page ever, but we hope it is at least not the worst fashion page ever created.
If you were voting, would you declare this the best fashion page you have ever read? Don't worry, we won't be sad if you tell the truth.