This is where clothing manufacturers & wholesalers meet sales representatives ...
Apparel Search provides easy access to companies that match apparel, accessories and textile manufacturers with the right Sales Representatives in any market of the world. If you are interested in selling your merchandise but don't know where to begin, let one of our affiliate partners help you.
The Sales Rep service can help you maximize your sales volume by matching your company with salesman that already have selling experience in the Fashion and Textile Industries.
National Register of Independent Sales Reps
Designed for manufacturers and importers seeking an instant sales force in the U.S.A. Great directory listing independent sales reps, broken down by state. Each listing includes sales rep contact information, lines they currently rep, territories/states they handle, number of employees, and more. Sales reps listed are not working for any one company and are looking for new lines for the accounts they currently serve. Finding a good independent sales rep is the first step to profitability, and this book lists all the apparel and accessory sales reps with good existing relationships with retailers and store buyers. View more apparel industry books at Fashiondex.
Search for additional Fashion Industry Guides and Clothing Industry Directories.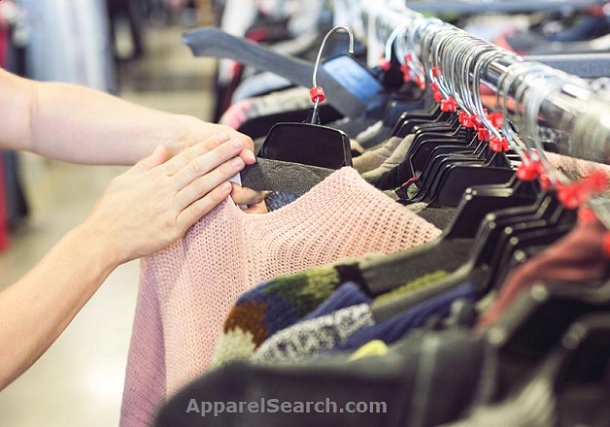 If you need additional fashion industry directory services, you can view additional choices below.
Apparel Search is the worlds largest and fastest growing business to business database dedicated solely to the Clothing, Fashion & Textile Industry. Through the use of cutting edge technology, and a tremendous amount of "human" effort, we will continue to expand the Apparel Search directory.
Our intention is to provide information regarding all aspects of clothing and fashion. If you know of any clothing, fashion, or textile related issue that is not currently listed on Apparel Search please let us know.

If this page could not help you find a sales representative for selling your fashion brand, maybe you can find someone to assist you at the Fashion Industry Network. At the Fashion Industry Network, you will find many people with experience selling clothing and fashion accessories. Some of them may be willing to freelance as a sales rep.
Thank you for using the Apparel Search website.