Apparel & Textile Industry Consultant Directory: Clothing Industry Guide by Apparel Search
Welcome to our apparel industry consultants directory. This will guide you to fashion consultants, clothing production consultants, fashion design consultants, image consultants, marketing, research and development, etc.
The act of "consulting" is providing advice in a particular area of expertise. This is not the same as customer service. You can utilize apparel industry consultants for numerous types of projects.
Fashion Consultants - design, style, image etc.
Fashion Consultants - style & wardrobe
Fashion Design Consulting - art & merchandising
Color Forecasting / Fashion Trend Consulting
Product Development Consulting
Manufacturing Consultants - production, sourcing
Production / Sourcing Agents
Manufacturing Consultants - Factory
Machinery Consulting

Textile Industry Consultants - fabrics, fibers etc.
Apparel Industry Consultants (Miscellaneous)
Research & Development Consulting
Strategic Marketing Consulting
Building Code Consultants - New York Retailers
Miscellaneous Fashion Industry Consultants

Freight and Warehouse Consultants
International Trade Consultants

Technology Consults for Fashion Industry
Technology & Computer Systems Consulting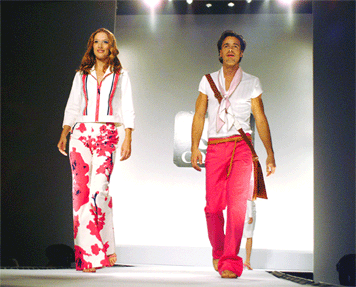 A consultant (from Latin: consultare "to discuss") is a professional who provides professional or expert advice in a particular area. In this section of our directory, we are obviously referencing consultants that are relevant to the fashion industry and textile industry. A consultant usually works for a consultancy firm or is self-employed, and engages with multiple and changing clients. Often, when using a consulting firm, clients have access to deeper levels of expertise than would be feasible for them to retain in-house, and may purchase only as much service from the outside consultant as desired.
Please note that not all consultants are officially experts. As far as I know, you do not need a particular degree or level of experience to call yourself a fashion consultant. Apparel Search always suggests that you always do your due diligence when selecting a consultant. A consultant is usually an expert or a professional in a specific field and has a wide knowledge of the subject matter.
If you have been in the Apparel & Textile Industry for 30 years, you still may not know "all" of the answers. If you need a consultant, you have come to the proper place to locate apparel, textile, and fashion industry experts. Take advantage of the consultants, they are a valuable resource.
Consultants Corner: Read Articles from professional consultants in the fashion and textile industry.
Fashion Industry Network: the fashion industry network is a business networking site. Members of the network work in the clothing industry or textile industry, or have a very strong interest in style. If you are a fashion industry consultant, the Fashion Industry Network, is a great place for you to network with other members of the industry.
Apparel Search Logistics: consultation in regarding to supply chain management issues.
Production Services: receive consultations in regarding to clothing manufacturing & importing.
Employment Agencies: consult employees and employers with career opportunities.