Yes, it is that time of year again to put our own needs aside. It is the time to thank our mom's for all that they do for us. As you most likely already know, Mother's Day is a celebration honoring mothers and celebrating motherhood, maternal bonds and the influence of mothers in society. It is celebrated on various days in many parts of the world, yet most commonly in March, April, or May. In the United States, Mother's Day this year is on May 13th, 2012. In the UK, the holiday is Mothering Sunday and it will be on March 18th.
If mom is starting to get up their in the years, it does not mean that we can not try to keep her looking fashionable. Maybe you should begin your search for the perfect gift in the "contemporary" fashion category. Believe it or not, Amazon has put together a rather nice Contemporary Clothing Shop. You may find some stylish items for mom in that area.
Below you will find a few more Mother's Day gift ideas for 2012.
Neiman Marcus - Neiman Marcus has an accessories section that may be a perfect place to find something splendid for your mother. Here is a link to their accessory section. https://www.neimanmarcus.com/category.jsp?itemId=cat2830732
Obviously, stores such as Bloomingdales, Lord & Taylor, Nordstrom, and others also have wonderful fashion accessories.
If you are looking to spend a bit less, you may want to try the following shopping resources:
Watches on Sale - we love mom, but buying on sale is always a good idea.
Jewelry on Sale - just because this jewelry is on sale is does not mean we love mom less.
Hello Kitty Jewelry - OK, this is really only for mom's that like Hello Kitty.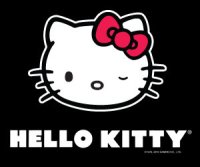 OK, coffee is not exactly fashion. However, at times, we need coffee to clear our heads before we decide on what to wear for the day. Therefore, coffee is in fact some what relevant to your look of the day. You may want to check out the Buyer's Guide for Single-serve Brewing. Their are so many choices...
If all else fails, you can always go with an Amazon's Gift Cards so that your mother can pick out anything that she wants for mother's day.
By the way, don't forget to tell your mother that you love her and that you appreciate all that she has done for you over the years. Also, it maybe a good idea to send her a card and flowers.
What are you getting for your mom for Mother's Day?