Are you ready to go shopping?
Learn more about
Apparel here on Apparel Search.
Here are a few of our favorite (new!) items from Nautica. These pieces are perfect for the office, brunch with friends or to pack for a weekend getaway.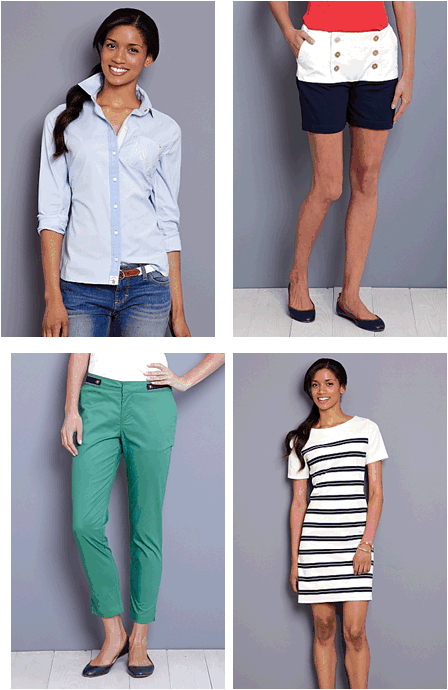 Nautica chambray button down: $49.50
Nautica colorblock shorts: $49.50
Nautica grossgrain cropped pants: $49.50
Nautica striped shift dress: $69.50
Learn more about Nautica at their website.
By the way, don't forget to check out our previous shopping article about Nautica Summer Essentials.

◊ Shopping For Women's Clothing
◊ Shopping For Children's Clothing

By the way, you can find fashion boutiques on Apparel Search, if you were interested. You can find them in the fashion boutiques section.
You may also want to visit the fashion boutiques guide to find and research boutiques by state.
Don't forget to check the fashion boutique directory as well.

2012 Fashion Shopping News Articles
2011 Fashion Shopping Articles
2008 Fashion Shopping Articles

Fashion News Article Archive 2011


Halle Berry Wearing Sulu. Learn more about when Halle wore this cotton tunic in March of this year.
Trendy links of interest:

Designer Jeans
Fashion Color Trends
Designer Fashion Boutiques
Celebrity Fashion
Fashion Trends

Check out our new clothing guides.
You may also like to view the fashion designers guide.
Learn more about women's fashion, men's fashion and children's fashion.