Have you heard about StyleTag? StyleTag is a fashion app that is becoming a huge hit with fashionistas and style conscious smartphone users. Would you like a download link to check out the app?

StyleTag users indulge in a new fashion experience and can easily find new style inspiration with real-time on-the-spot photos. They also stay updated on the latest trends and hottest looks through custom fashion feeds that are based on their favorite brands, designers and styles, as well as other StyleTag users with similar tastes.

The StyleTag app is perfect for finding new style ideas, keeping up with the latest fashion buzz, learning where you can get items that catch your eye, posting your own images for community fashion advice and more.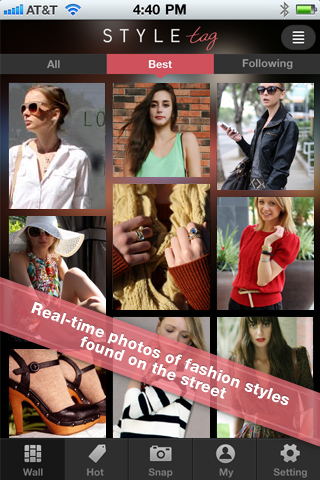 Learn more about fashion industry apps at the Fashion Industry Apps website.
Read Fashion Technology News Articles from 2012.
Read Fashion Technology News Articles from 2011.
Fashion Article Archive 2010 Fashion Article Archive 2009 Fashion News Article Archive