Here you will find several popular brand names to choose from. These fashion designer brand inks will guide you to pages at the eBay that currently have auctions for clothing by these designers. Please note that the search technology being used is not a perfect science. Apparel Search has taken alot of time to create this guide for you, but please understand that the auction pages change continuously. When you arrive at the designer pages listed below, just make sure to double check that you have actually landed on the page that you desired. We truly hope that this guide will aid you in your search for designer clothing at auction.
Designer Fashion Brands at Auction on eBay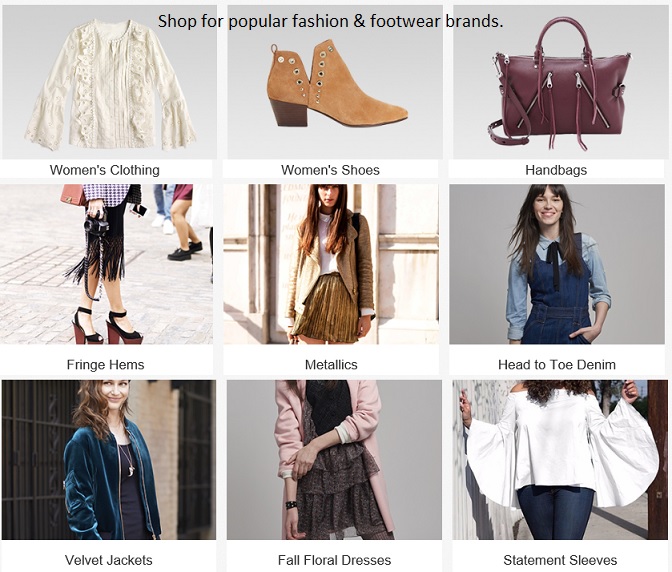 Are you looking to purchase design handbags or designer jeans? Doesn't matter what type of clothing, shoe, or fashion accessory, you can most likely find what you are searching for on eBay. You may ask yourself, or perhaps your partner asks you, why you should buy another designer purse. The answer is that designer handbags make more of a statement than the everyday purse, are typically made with better materials, and have excellent artisanship. Notable women's designer handbags, such as those made by Prada, Versace, Louis Vuitton, and Chanel, all come with their own appealing signature styles, colors, and patterns. Designer brand fashion may be more expensive, but it is often worth the money.

You can view some of the latest fashion trends from the international fashion designers at the Fashion Week Photos website or the Fashion Week Videos website. If you wish to learn more about the fashion week events around the world, you can try the fashion week directory.
Thank you for using the Apparel Search website.