With some top-tier fashion bloggers raking in multimillion-dollar campaigns, it's no wonder every self-proclaimed fashionista wants to launch a personal style site. How many fashion blogs are on the internet? Hundreds, thousands, tens of thousands? Regardless of the exact number, you will find plenty.
How to create a fashion blog - you don't need an official degree, but a sense of style is beneficial.
Not all outfit are created equal, nor are blogs about outfits. Choosing a fashion blog that you can trust and enjoy is important. We've round up our edit of what's hot online right now. So if you're looking for style inspiration then these are the best fashion blogs to follow now.
A fashion blog can cover many things such as specific items of clothing and accessories, beauty tips, trends in various apparel markets (haute couture, prêt-à-porter, etc.), celebrity fashion choices and street fashion trends. They cover fashion at all levels from the largest fashion design houses to the smallest independent designers.
Many of these fashion blogs also serve as a source of advertisement to both designers and fashion retail stores. These advertisements have had a heavy influence on fashion designers of various standings, helping to give a name to small up-and-coming designers (emerging designers) as well as bringing high-end designers back to life.
Learn about some of the fashion blogs.
Some fashion bloggers write about a particular segment of the fashion market. For example, some bloggers will write only about handbags, others about only shoes. Most bloggers write about a wide assortment of clothing, footwear, and fashion accessory topics. Street fashion blogs are a popular option because take street fashion photos is sometimes easily obtainable. It is easier than taking photos of trendy people in the street than it is to take photos of a fashion week event for example. In other words, if you are not invited to the fashion week event, it is extremely hard to actually take photos for your blog.
Find fashion blogs on Google.
Find fashion blogs on Bing.
Learn more about the Apparel Search fashion blog from the fashion blog archive section. That section gives a few examples for your review.
Visit our official fashion blog at https://www.blog.apparelsearch.com/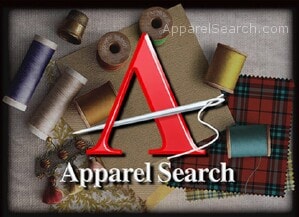 The world of fashion is enormous. Sometimes a little fashion summary can be advantageous.
We hope this summary of fashion section has been of help to you.
Thank you for using the Apparel Search website.