What is fashion business management?
Fashion Management is a specialized management degree that typically focuses on the business side of the fashion industry, which includes retailing, marketing, manufacturing, visual merchandising, consumer behavior, fashion cycles, store planning, and event production to name a few.
Fashion business management has many areas of possible interest. The following are only a few of the business management segments.
Supply Chain Management (SCM)
Product Lifecycle Management (PLM)
Product Development Management (PDM)
Fashion Retail Management
Fashion Marketing Managers
Management (or managing ) is the administration of an organization, whether it is a business, a not-for-profit organization. Management includes the activities of setting the strategy of an organization and coordinating the efforts of its employees (or of volunteers) to accomplish its objectives through the application of available resources, such as financial, natural, technological, and human resources. The process of managing a fashion company can be complex. It takes many skill sets to properly develop and maintain a successful business in the fashion industry.
How to learn more about fashion business management:
You can find many fashion schools that offer fashion business management courses and degrees.
The major in Fashion Business Management provides students with the knowledge and skills necessary for assuming positions in the merchandising industry in areas such as buying, sales, product development, creative fashion presentation, retail management, and marketing.
Fashion Business Management at FIT is the largest and oldest degree program of its kind in the country. An advisory board of industry executives ensures that the program reflects current standards and practices in the field.
Learn about fashion business management at the Fashion Institute of Technology. The programs close ties to industry and alumni offer extensive networking opportunities.
Seventh Avenue at 27th Street New York City 10001-5992 (212) 217-7999
Learn more about the Fashion Institute of Technology.
You may want to view the Fashion Institute of Technology Summary page as well.
Again, the Fashion Institute of Technology is not the only fashion school that provides courses in fashion business management. They have a leading program, but you can also investigate other fashion school options in New York and other parts of the country or world.
Some schools offer a Masters in Fashion Business Management. Getting your master's degree in fashion management can put you on a path towards a high-flying career in one of the business world's most exciting fashion companies.
Jobs in Fashion Business Management
Fashion Business Manager Jobs LinkedIn
Fashion Industry Management Jobs Indeed
Learn more about the fashion business.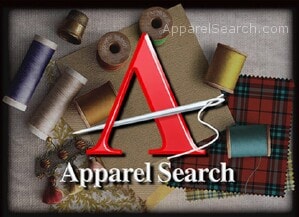 Fashion management includes a variety of fields such as a fashion purchasing, manufacturing, retail management, distribution, and visual merchandising. These are only a few of the many tasks involved with business management in the apparel industry.
We hope this summary of fashion section has been of help to you.
Thank you for using the Apparel Search website.