The word portfolio has several meanings. It can be a large, thin, flat case for loose sheets of paper such as drawings or maps. It can also mean a range of investments held by a person or organization. A fashion portfolio is a type of design portfolio.
A fashion design portfolio is a collection of samples, illustrations, fabric swatches, etc., put together by a fashion designer to show off his or her skills to a prospective employer. They are also used by students to show to admissions officers when applying to college.
A fashion modeling portfolio is used by fashion models to show agencies and potential employers. A modeling portfolio may consist of various photos of the model as well as statistics such as height, weight, eye color, etc. It may consist of several different types of photographs so that it can show the viewer a wide variety of previous work. A beauty shot is a color photograph of the model's face, generally from the shoulders up. The purpose of a beauty shot is to show the model in his or her most natural state, which allows the agency or client to see exactly how the model looks without heavy makeup or styling.
Fashion Portfolio Examples Ryerson School of Fashion
Fashion Design Portfolio Examples by Sew Heidi
Business of Fashion How to Build a Fashion Portfolio - BoF spoke to educators and industry insiders from some of the world's most renowned fashion schools and brands to discover how to make a creative portfolio stand out. Show diversity and market awareness. Develop a narrative. Include non-traditional skills. Communicate clearly and concisely. Demonstrate originality. Learn more about The Business of Fashion here on Apparel Search.
Fashion Trend Boards are not technically portfolios for designers to utilize to show off their talents. However, trend boards or story boards are a summary of fashion concepts or collections. It is possible to use fashion trend boards as part of a portfolio.
Designers can display fabric, clothes, photos, or artwork in a business portfolio.
You may find the following summary pages to be of interest: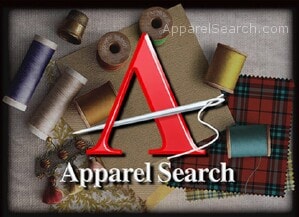 We hope this summary of fashion section has been of help to you.
Thank you for using the Apparel Search website.