A report is a given, spoken or written account of something that one has observed, heard, done, or investigated. It is an account given of a particular matter, especially in the form of an official document, after thorough investigation or consideration by an appointed person or body. A fashion report is one that is regarding clothing, footwear, or another fashion relevant topic.
Fashion reports can include trend reports, research reports, sales forecasts, quality testing reports, factory inspection reports, etc.
Fashion trend reports are regarding styles, colors, fabrics, and other elements regarding the development and appearance of clothing, shoes and accessories. Trend reports are clearly important to the garment industry.
Fashion Industry Financial Reports
In the apparel industry, most companies monitor quality. One way to achieve this goal is to conduct quality testing at a 3rd party testing facility. After the testing labs complete the appropriate testing, they will issue a testing report that lists the tests conducted and the grades achieved. Learn about clothing quality testing and testing labs.
In addition to testing quality of fabric and clothes, the apparel industry also does inspections of factories. Clothing factories are inspected for safety and human rights related issues. Learn about clothing factory inspection agencies and the types of reports the issue.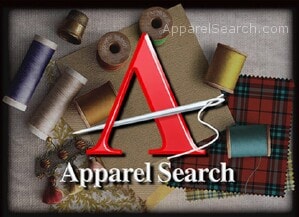 We hope this summary of fashion section has been of help to you.
If you are tired of "reporting" to your boss, you may want to search for a new job.
Thank you for using the Apparel Search website.