Using paper and pencil to outline a clothing concept is often a good idea.
A fashion sketch may serve a number of purposes: it might record something that the designer sees, it might record or develop an idea for later use or it might be used as a quick way of graphically demonstrating an image, idea or principle.
Sketching is also used as a form of communication in areas of product design.
Fashion Illustration is the art of communicating fashion ideas in a visual form that originates with illustration, drawing and painting and also known as Fashion sketching. It is mainly used by fashion designers to brainstorm their ideas on to paper or computer, using digital software like Adobe Photoshop and Illustrator, which helps them to communicate easily with their team.
Fashion sketching plays a major role in designing to preview and visualize designers thoughts and make decisions before going to produce the actual clothing footwear, or accessories.
Fashion sketches can also be used to convey a message about a product or brand to factories for production or to buyers for purchase making decisions.
A designer starts with an inspiration and brainstorm ideas to rough sketches on sketchbook. These rough sketches are then transferred to croquis and rendered to a fashion sketch applying the texture, color, pattern and details with the help of art materials.
Sketching fashion concepts is a good way to explore ideas. It can be used as part of the pre-production process. Learn more about the pre-production process.
Fashion sketches can also be used for fashion marketing.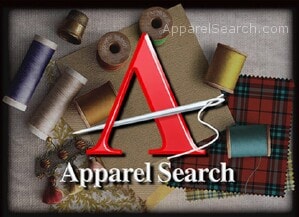 We hope this summary of fashion section has been of help to you.
Thank you for using the Apparel Search website.