A raglan is a type of sleeve. The distinguishing characteristic of this type of sleeve is that it extends in one piece fully to the collar, leaving a diagonal seam from underarm to collarbone giving the garment a relatively undefined look.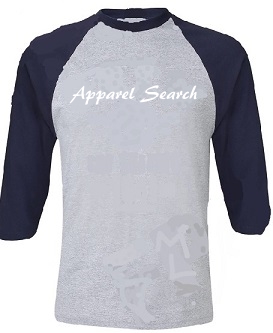 This sleeve is well liked for its comfortable fit and relatively easy construction. Its diagonal seam line can lead into another seam or form part of a neckline. It can be cut on the straight or bias grain, with a one- or two-piece construction. The shoulder curve is part of the sleeve shape, and is created by a dart, a seam, or gathers.
The curve of the dart or seam should conform to your own shoulder and upper arm shape, with the sharpest part of the curve neither above nor below the point of your shoulder.
A raglan sleeve is often used when making items of clothing such as sweatshirts and other shirts made from jersey fabric. A raglan sleeve is only one piece, instead of several pieces sewn together and attached to the shell of the garment. This style makes shirts easy to move around in and very comfortable. There is no shoulder seam in a garment with this type of sleeve. Raglan sleeves are often worn by baseball players because they provide ease of movement when making the throwing motion. The three quarter sleeve raglan is common and sometimes referenced as baseball shirts.
Shirts made with the raglan sleeve design tend to be more casual. T-shirts with short or three-quarter length sleeves are often made this way. In many cases, the sleeve is made from fabric of a different color than the rest of the shirt, creating a sporty look.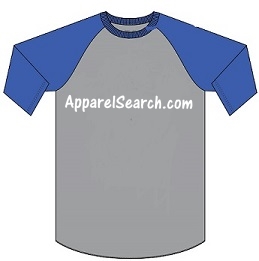 In summary, the raglan sleeve construction is different from that of typical shirt sleeves, because it has a seam that goes from the underarm straight to the neckline.
If you would like to learn more about shirt construction, you may want to also read about shirt yokes, smile pockets, and gussets.
Learn about different t-shirt styles.
What are raglan shirts? Now you know.