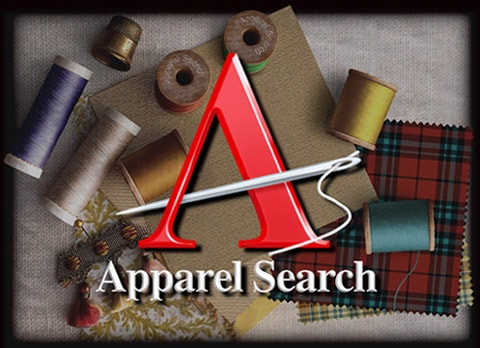 Apparel Search is one of the largest online guides to the fashion industry. We provide members of the apparel industry with excellent resources that aid them with efficiently and effectively completing daily business tasks. Our viewers are presented with easily accessible information about all garment and fabric relevant issues. Utilize our site to learn about clothing manufacturers, wholesalers, retailers, warehousing, education, training, trade shows, news, employment, etc.
Enter the Fashion Industry.
Ready to shop?
We have a few favorite upscale boutiques such as Barney's, Bloomingdales, Neiman Marcus, etc. We also find inspiration by using online resources. Amazon is a place we often turn when we want to quickly investigate multiple clothing brands and silhouettes. You can use the following links to view carefully curated collections of both classic and on-trend styles so you can quickly find everything from your favorite tried-and-true denim brands to pieces from up-and-coming designers.
Versatile women's clothing selection includes favorite brands as well as emerging designers.
Women's Clothing

Men's Clothing
Stylish fashionistas take makeup and other beauty products into account when embracing their true sense of style. Check the Beauty Editors' Picks
for your inspiration.

Apparel Search is your portal to the world of fashion. For the trend setting consumer, have fun with Apparel Search, for the next in design, color, fabrics, indie boutiques, etc. Enjoy the experience of researching the market that we all cherish.



Our world of

fashion

is in constant change. Apparel Search is here to help guide you through. We hope you enjoy.





Don't forget to visit our prodigious new fashion blog and our super trendy

consumer section.

Copyright © 1999-2014 Apparel Search Company. All Rights Reserved.