Submission to the Fashion Trend Forecast 2011 Essay Contest by Kimberlee VDW dated 2/2/11.
This essay won SECOND PLACE.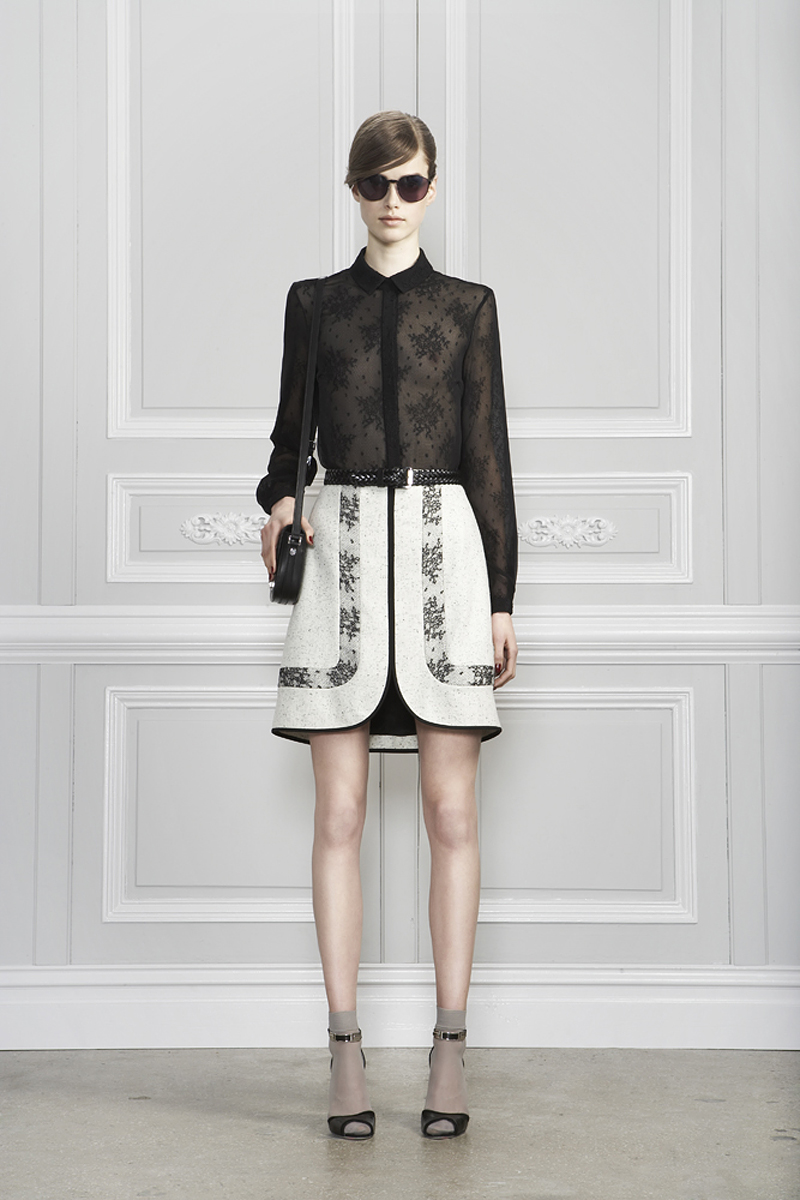 It's always fun to do a little prediction of the future, right? Here are some trends I see sticking around or showing up in 2011:
- Socks with heels.
I know this trend was hot and cold for many people. Some loved it, some hated it. I was on the fence for awhile but grew to realize that it's comfortable so stop being against it! However, if Jason Wu's collection is any indicator... it seems this trend is going to stick around in 2011. Perhaps people will grow to love it!
(sorry this image that was here is no longer available)
- Nude heels are out!
Don't get me wrong... I love a great nude heel! It is flattering on most women. I just think women grew a little too comfortable and designers are going to mix it up. I think now that we are shopping like there isn't a recession anymore, it's okay to start wearing bright colors again (see Honeysuckle below). Hooray!
- Heavy metal accessories.
I feel like the punk thing goes in and out. I do enjoy that designers try to mix it with classics. I'm dying over Burberry's studded trench coat!
Aren't you?
Balmain is also betting on this trend. I'm a huge sucker for studs so I say bring it!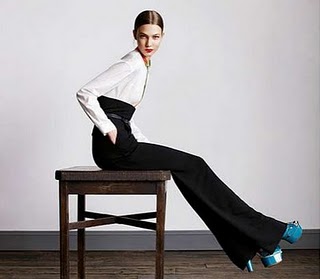 Karlie Kloss for Vogue UK
- Flared pants.
Say goodbye to skinny jeans (you don't really have to)! I think flared pants can be flattering on most women, they just have to find the right fit. Don't be afraid of them! I'm excited to move away from skinny jeans into the flared look. 70's is definitely still going to be the fashion decade for inspiration.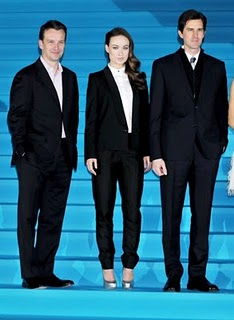 Olivia Wilde looked chic in a suit at the Japan premiere of Tron: Legacy
- Women in meanswear.
I think this could go along with flared pants. Young fashionistas, including my girl Leighton, having been donning suits lately. I think women can look so sexy in suits (when done right!). I'm also not a girlie girl myself so I'm always for this trend.
- Honeysuckle.
Apparently that is
Pantone's color of 2011
. I'm not a fan of pink so I wasn't too thrilled with this announcement. I do like that Pantone said it's "encouraging" and "uplifting." Fashion definitely needs that in 2011! I could see liking it in a print for Spring (small doses).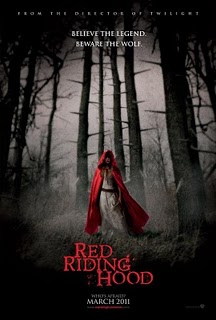 - Throwbacks and hoods.
Movies always inspire fashion trends (even the bad ones!). There are going to be some remakes that are going to throw the fashion world back to that decade, prime example:
Footloose
. Everyone is going to want to bust out their favorite eighties prom gown for that movie. Another major movie I think is going to influence fashion is
Red Riding Hood
starring Amanda Seyfried. She's a young girl so I think she is going to have a great appeal to a wide fashion market (read: young girls). I think
Awkward Chic
will agree with me on this next one...
Water for Elephants
. It has major stars in it so people will definitely notice it, even if it is bad (which I hope it isn't!). The movie is set in the thirties, which inspire some vintage flare.
Also, Second City Style noted that "Black Swan" is still a big influence. I like the ballerina influences!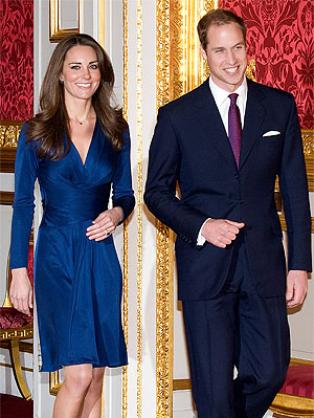 - British invasion!
Again
... Fashion is such a cycle. British invasions seem to happen every 20 years or so. 2011 is going to bring another one because of the royal wedding. All eyes will be on Kate Middleton and what dress she wears. Already her engagement photo dress has been recreated and sold out in stores.
Learn more about Kimberlee VDW

Return to the Fashion Trend Forecast 2011 : Fashion Essay Contest at the Fashion Industry Network