Hello Kitty was born in the suburbs of London. She lives with her parents and her twin sister Mimmy who is her best friend. Her hobbies include baking cookies and making new friends. As she always says, "you can never have too many friends!"
Hello Kitty is a fictional character produced by the Japanese company Sanrio, created by Yuko Shimizu and currently designed by Yuko Yamaguchi. She is depicted as a female anthropomorphic white Japanese Bobtail cat with a red bow and, notably, no mouth.
Learn more about Hello Kitty kids fashion at the Sanrio website.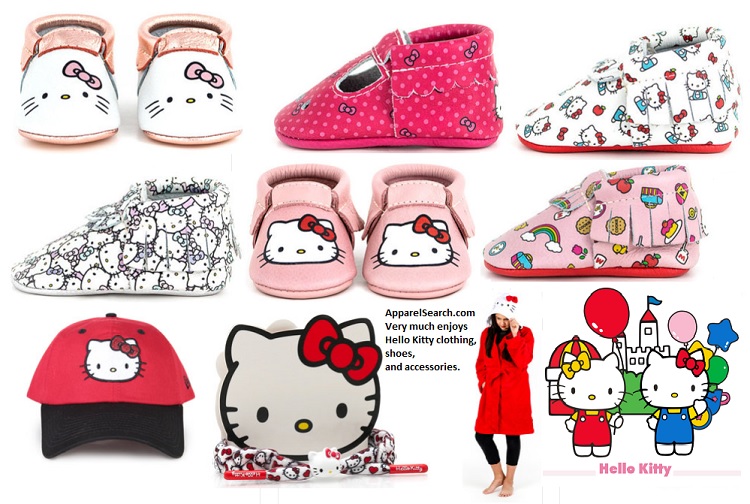 If you have changed your mind and do not wish to research the brand Hello Kitty, you can use the search engine on this page to find another clothing label that may be of more interest.
Use our directory to find additional kids fashion brands to research:
You may also find interest in visiting our Fashion Designer Directory section.
What ever you are wearing, is in fashion.
If you enjoy clothing & style, you may also enjoy the following links:
Apparel Search is a leading guide to fashion, style, clothing, glam and all things relevant to apparel. We hope that you find this Hello Kitty page to be helpful.
Hello Kitty