The NFLShop.com has the ultimate selection of children's apparel and merchandise for youthful football fans. Browse the latest NFL kids' jerseys and youth sports apparel. Keep your child warm and cozy with children sized jackets or sweatshirts. Check out the newest arrivals of junior girl's apparel or clothes for young boys. If you have an infant, start their fandom early with NFL brand infant creepers. NFLShop.com even has custom jerseys and apparel so you can personalize your purchase to make it even more enjoyable for your child. In addition to the NFL Shop, you can find licensed product at other retailers as well.
Learn more about the NFL Kids clothing at their website.
What's your favorite football team? Which team jersey are you wearing?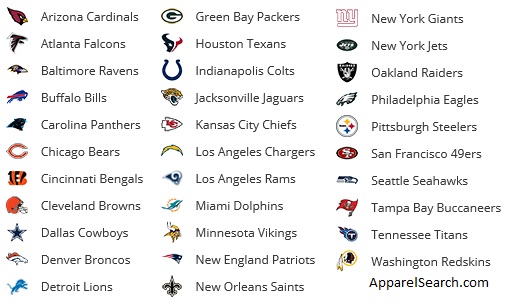 The National Football League is a professional American football league consisting of 32 teams, divided equally between the National Football Conference and the American Football Conference. The NFL is one of the four major professional sports leagues in North America, and the highest professional level of American football in the world. The NFL's 17-week regular season runs from early September to late December, with each team playing 16 games and having one bye week. Following the conclusion of the regular season, six teams from each conference advance to the playoffs, a single-elimination tournament culminating in the Super Bowl, which is usually held in the first Sunday in February, and is played between the champions of the NFC and AFC.
If you have changed your mind and do not wish to research the brand NFL, you can use the search engine on this page to find another clothing label that may be of more interest.
Use our directory to find additional kids fashion brands to research:
You may also find interest in visiting our Fashion Designer Directory section.
Apparel Search is a leading guide to fashion, style, clothing, glam and all things relevant to apparel. We hope that you find this NFL page to be helpful.
What ever you are wearing, is in fashion.
NFL