Who owns the Anvil t-shirt brand? In May 2012, Gildan xpanded with its purchase of 130-year old apparel maker Anvil Holdings, Inc., the parent company of Anvil Knitwear.
Gildan Activewear Inc. is a Canadian-American manufacturer of branded clothing, including undecorated blank activewear such as t-shirts, sport shirts and fleeces, which are subsequently decorated by screen printing companies with designs and logos. In 2017, Gildan Activewear purchased American clothing company, American Apparel for $88 million at auction.
The Anvil brand provides affordable ringspun fashion for everyone. A perfect balance of style, comfort and fashion.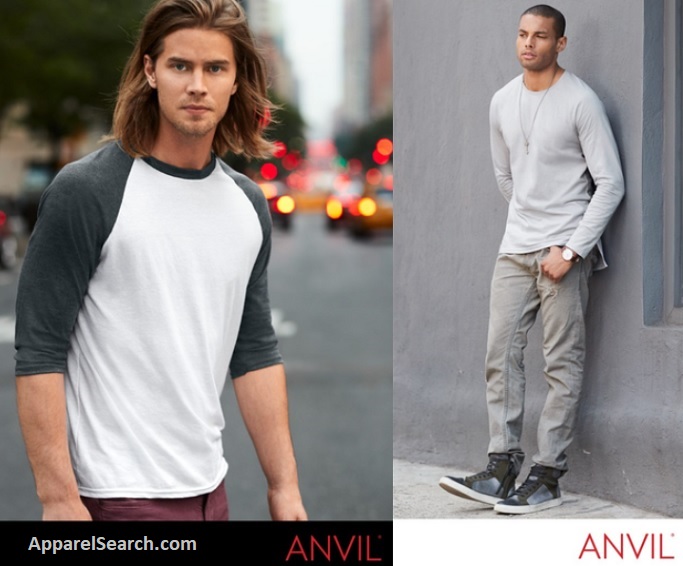 Learn more about the men's Anvil brand.
Learn more about blank t-shirt manufacturers.
If you have changed your mind and do not wish to research the brand Anvil, you can use the search engine on this page to find another clothing label that may be of more interest.
Research additional men's fashion brands from the following pages of our directory.
Have you seen our Fashion Designer Directory section.
Apparel Search is a leading guide to fashion, style, clothing, glam and all things relevant to apparel. We hope that you find this Anvil page to be helpful.
The clothes that you are wearing today is most certainly in style.

Anvil