Brooks Brothers is the oldest men's clothier in the United States and is headquartered on Madison Avenue in Manhattan, New York City. Founded in 1818 as a family business, the privately owned company is owned by the Italian billionaire Claudio Del Vecchio. They have recently released a line of clothing catering towards their international Asian customers.
The Brooks Brothers clothing brand provides classic clothing for business as well as casual. Generally crafted from fine materials you can find high quality garments in the Brooks Brothers stores. They sell suits, dress shirts, casual pants, sports shirts, ties, sweaters, polos, and much more.
Learn more about the men's Brooks Brothers clothing brand.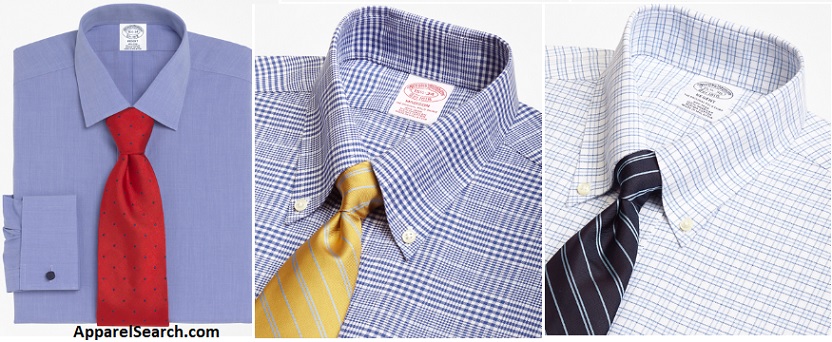 If you have changed your mind and do not wish to research the brand Brooks Brothers, you can use the search engine on this page to find another clothing label that may be of more interest.
Research additional men's fashion brands from the following pages of our directory.
Have you seen our Fashion Designer Directory section.
Apparel Search is a leading guide to fashion, style, clothing, glam and all things relevant to apparel. We hope that you find this Brooks Brothers page to be helpful.
The clothes that you are wearing today is most certainly in style.
In 1818, Henry Sands Brooks founded Brooks Brothers, the first ready-to-wear fashion emporium in America. Since then, they are proud to have become an institution that has shaped the American style of dress through fashion innovation, fine quality, personal service, and exceptional value in their products.

Brooks Brothers