Fila, Inc. is a South Korean sporting goods company. Fila was founded in 1911 in Italy. Since a takeover in 2007 by Fila Korea, Fila is now owned and operated from South Korea.
When the Fila brothers first opened shop in 1911 in Biella, a small town in the foothills of northern Italy, they had no idea how far their legacy would travel. Originally in the business of creating quality textiles for local townspeople, the brothers sought to produce fabrics that combined luxury, art and utility, drawing inspiration from their homeland to create product as exquisitely textured and evocative as the Italian landscape: the austerity of the Alps, the fluidity of the hills and the boldness of the Mediterranean coast. Today, as we celebrate the 102nd anniversary of Fila, we are proud to say that their vision lives on in our company. From the craggy peaks of Mount Everest to the illustrious lawns of Wimbledon, the name Fila echoes an unmistakable legacy of excellence, born through decades of innovation and unswerving dedication to provide premium sportswear crafted to be exceptional as its wearer.
In 1923, the brothers officially established the expanding family-run textile business as a high-quality knitwear manufacturing company, entering into a limited partnership named Maglficio Biellese. Through the years, the business grew beyond the borders of Biella to become a well-known quality knitwear producer for Italy. In 1942, the company merged with the Fratelli Fila company. Giansevero Fila hired Enrico Frachey as the managing director of the firm in 1968. Frachey shared Fila's vision and it was his creativity and managerial resourcefulness that ultimately transformed Fila into a global sportswear brand.
Find styles and new arrivals in sportswear, tennis gear, sneakers and more.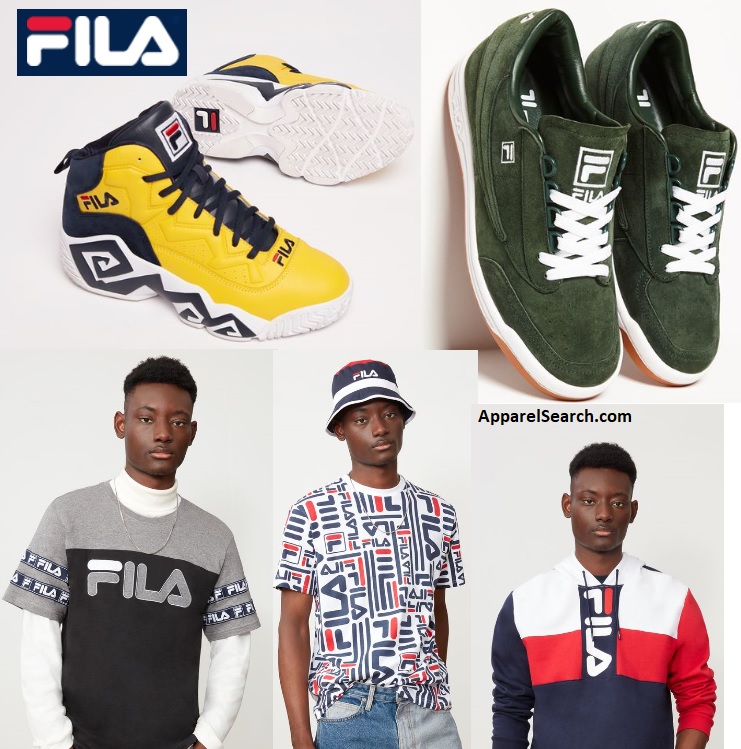 Learn more about the men's Fila clothing & footwear brand.
A century after its humble beginnings, Fila has become synonymous with performance and sophistication. Worn not only by internationally recognized athletes, but the fashion conscious, Fila uses premium fabrics designed to radiate the sophistication of Italian craftsmanship, while allowing maximum flexibility and performance. Their legacy of style earns them admiration to this day. Whether you perform for the challenge of adventure, the rigor of competition, or simply the pleasure and well-being of an active life, Fila will help take you wherever you want to go, because their company understands that the beauty of sport is that of a life in motion.
If you have changed your mind and do not wish to research the brand Fila, you can use the search engine on this page to find another clothing label that may be of more interest.
Research additional men's fashion brands from the following pages of our directory.
Have you seen our Fashion Designer Directory section.
Apparel Search is a leading guide to fashion, style, clothing, glam and all things relevant to apparel. We hope that you find this Fila page to be helpful.
The clothes that you are wearing today is most certainly in style.

Fila