Founded in 1983 by Franco Moschino, "Moschino" is an Italian luxury fashion house, specializing in leather accessories, shoes, clothing, luggage, fragrances etc. Moschino and his fashion label became famous for his innovative, colorful and often eccentric designs.
The brand consists of several labels: Moschino (women's and men's main line), Moschino Cheap and Chic (women's secondary line, created in 1988), Love Moschino (women's and men's diffusion line, known as Moschino Jeans from 1986 to 2008), in order of exclusivity.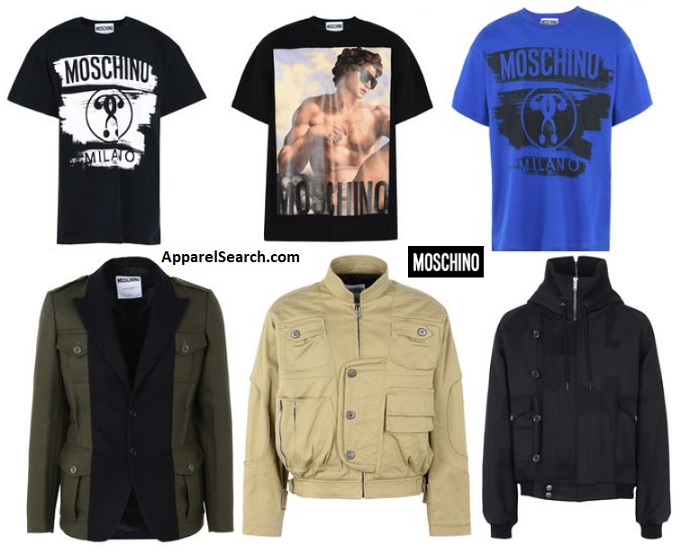 Learn more about the men's Moschino fashion brand.
Learn more about this company from our fashion blog at Moschino.
If you have changed your mind and do not wish to research the brand Moschino, you can use the search engine on this page to find another clothing label that may be of more interest.
Research additional men's fashion brands from the following pages of our directory.
Have you seen our Fashion Designer Directory section.
Apparel Search is a leading guide to fashion, style, clothing, glam and all things relevant to apparel. We hope that you find this Moschino page to be helpful.
The clothes that you are wearing today is most certainly in style.

Moschino