Saucony designs high performance running shoes and gear for runners and fitness enthusiasts.
Saucony is an American manufacturer of athletic shoes. The company is a subsidiary of Wolverine World Wide. The company's first factory was founded in 1898 at Kutztown, Pennsylvania. The company company was situated on the high banks of the Saucony Creek. Hyde Athletic Industries bought Saucony in the late 1960s. In the late 1980s, when Saucony became Hyde's dominant brand, the name of the company was officially changed from Hyde Athletic Industries to Saucony.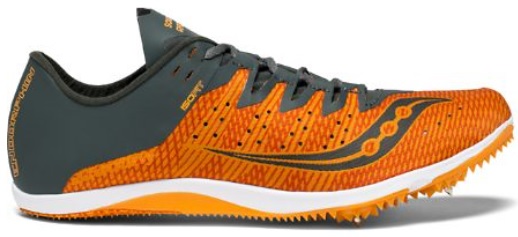 Learn more about the men's Saucony sneaker brand.

If you have changed your mind and do not wish to research the brand Saucony, you can use the search engine on this page to find another clothing label that may be of more interest.
Research additional men's fashion brands from the following pages of our directory.
Have you seen our Fashion Designer Directory section.
Apparel Search is a leading guide to footwear, style, clothing, glam and all things relevant to apparel. We hope that you find this Saucony page to be helpful.
The sneakers that you are wearing today are most certainly in style.

Saucony