Pants, t-shirts, hoodies, shorts, etc.
Soffe's legacy began in 1946, when it first hit the scene as a distributer to military exchanges and college bookstores, and they have never looked back. In the ensuing decades, they expanded their focus to include activewear for all types of athletes and exercise. In 2003, Soffe was acquired by Delta Apparel Inc. which has helped further our growth.

Learn more about the men's Soffe apparel brand.
Soffe's men's offerings are still rooted in the military — another example of what a strong sense of community and togetherness can do. This line is tough, durable and dependable, and it is designed to channel America's original athlete: the soldier.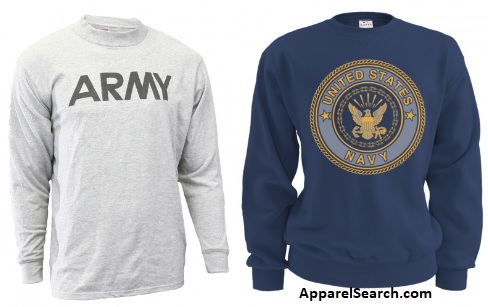 Learn more about Delta Apparel here on Apparel Search.
If you have changed your mind and do not wish to research the brand Soffe, you can use the search engine on this page to find another clothing label that may be of more interest.
Research additional men's fashion brands from the following pages of our directory.
Have you seen our Fashion Designer Directory section.
Apparel Search is a leading guide to fashion, style, clothing, glam and all things relevant to apparel. We hope that you find this Soffe page to be helpful.
The clothes that you are wearing today is most certainly in style.

Soffe