Von Dutch is an American multinational apparel brand named after Kenny Howard, aka "Von Dutch", an American artist and pinstriper of the Kustom Kulture movement.
Kenneth Robert Howard (September 7, 1929–September 19, 1992), also known as Dutch, Von Dutch, or J. L. Bachs (Joe Lunch Box), was an American motorcycle mechanic, artist, pinstriper, metal fabricator, knifemaker and gunsmith.
The "Von Dutch" nickname was intended to mean "stubborn as a Dutchman." However, von is not Dutch, but German - for "of," whereas the Dutch cognate is van.
After Howard's death in 1992, his daughters sold the Von Dutch name to Michael Cassel and Robert Vaughn. The clothing brand gained popularity in the US and attracted the attention of celebrities of various celebrities.
The company was purchased in 2009 by Groupe Royer S.A., through its Luxembourg subsidiary Royer Brands International S.a.r.l.
The famous "flyin' eyeball" logo....what does this all mean? According to Von Dutch, the flying eyeball originated with the Macedonian and Egyptian cultures about 5000 years ago. It was a symbol meaning "the eye in the sky knows all and sees all." Dutch got a hold of this symbol and modified it into the flyin' eyeball we know of today. His belief of reincarnation is tied into the logo that all past lives are watching what you do in the present. There have been numerous "incarnations" of this design over the years and it still remains an icon of the '50s and '60s street rod crowd.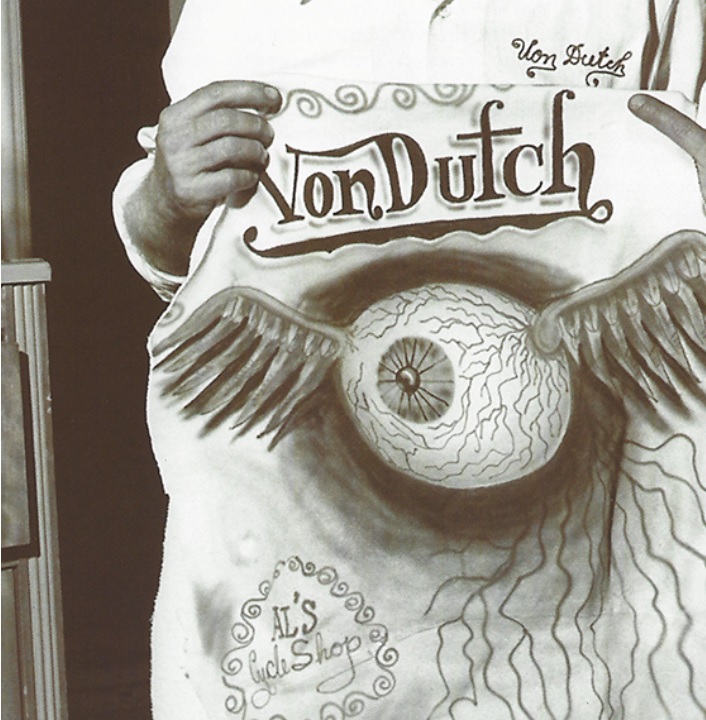 Learn more about the men's Von Dutch clothing brand.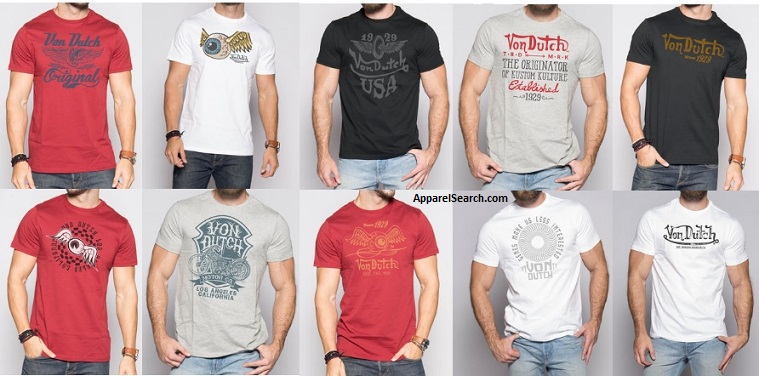 If you have changed your mind and do not wish to research the brand Von Dutch, you can use the search engine on this page to find another clothing label that may be of more interest.
Research additional men's fashion brands from the following pages of our directory.
Have you seen our Fashion Designer Directory section.
Apparel Search is a leading guide to fashion, style, clothing, glam and all things relevant to apparel. We hope that you find this Von Dutch page to be helpful.
The clothes that you are wearing today is most certainly in style.

Von Dutch