The Weatherproof® Man embodies the spirit of American adventure. From season to season, their classic jackets offer maximum protection against the elements. Their traditional styles have been reinvented with modern details for a rugged appeal.
Weatherproof Garment company has been one of the nation's leading brand names in outerwear. Their diverse collection of styles are designed to offer superior comfort, high quality and exceptional values. Through the use of innovative styling and technologically advanced fabrics, their functional garments are ideal to shield against rain, wind, and cold. Weatherproof outerwear provides the ultimate protection to guard against unpredictable weather conditions any time of year.
David Peyser Sportswear founded the Weatherproof brand.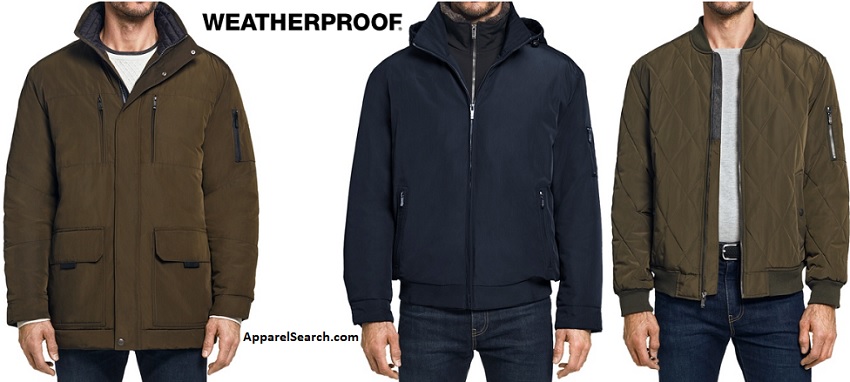 Learn more about the men's Weatherproof garment brand.
If you have changed your mind and do not wish to research the brand Weatherproof, you can use the search engine on this page to find another clothing label that may be of more interest.
Research additional men's fashion brands from the following pages of our directory.
Have you seen our Fashion Designer Directory section.
Apparel Search is a leading guide to fashion, style, clothing, glam and all things relevant to apparel. We hope that you find this Weatherproof page to be helpful.
The clothes that you are wearing today is most certainly in style.

Weatherproof