Anna Sui is an American fashion designer from Detroit. Anna Sui's collections take you on a creative journey that is unparalleled in the world of fashion. Mixing vintage styles with her current cultural obsessions, she effortlessly makes hip and exuberant original clothes. Whether Anna's inspiration is Victorian cowboys, Warhol superstars or Finnish textile prints, her depth of cultural knowledge is always apparent.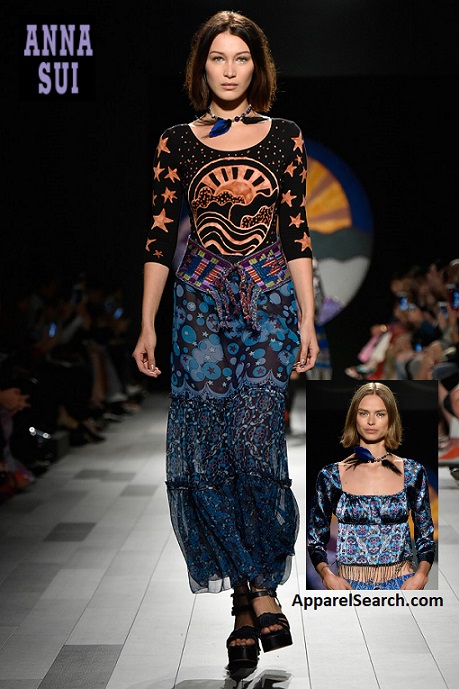 What ever you are wearing, is in fashion.
Learn more about the women's Anna Sui fashion brand at her website.
If you have changed your mind and do not wish to research the brand Anna Sui, you can use the search engine on this page to find another clothing label that may be of more interest.
When you are ready to research additional fashion brands for women you can try the following pages to find our alphabetical list of women's fashion brands.
Have you seen our Fashion Designer Directory section?
Apparel Search is a leading guide to fashion, style, clothing, glam and all things relevant to apparel. We hope that you find this Anna Sui page to be helpful.

Anna Sui