Burberry Group PLC is a British luxury fashion house headquartered in London, England. Its main fashion house focuses on and distributes trench coats, ready-to-wear outerwear, fashion accessories, fragrances, sunglasses, and cosmetics. They have a fabulous collection each year for women.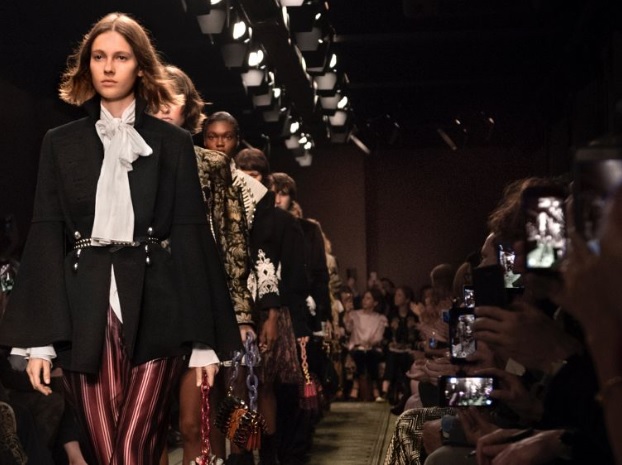 Established in 1856 by Thomas Burberry, originally focusing on the development of outdoor attire, the fashion house has moved onto the high fashion market developing and creation of the first of its kind fabric called Gabardine, which is completely breathable and waterproof, exclusively made for the brand. Developing 45-degrees unique pattern-based scarves, trench coats, and other fashion accessories. The first shop opened in the Haymarket, London, in 1891. Burberry was an independent family-controlled company until 1955, when it was reincorporated. Its distinctive check pattern has become one of its most widely copied trademarks. Learn about the Burberry check pattern.
If you have changed your mind and do not wish to research the brand Burberry, you can use the search engine on this page to find another clothing label that may be of more interest.
When you are ready to research additional fashion brands for women you can try the following pages to find our alphabetical list of women's fashion brands.
Have you seen our Fashion Designer Directory section?
Apparel Search is a leading guide to fashion, style, clothing, glam and all things relevant to apparel. We hope that you find this Burberry page to be helpful.
What ever luxury styles you are wearing is in fashion for sure.

Burberry