Women's Gear & Apparel | Burton Snowboards Find your ultimate setup in Burton's selection of snowboards, bindings, boots, winter outerwear, apparel, bags and more for women.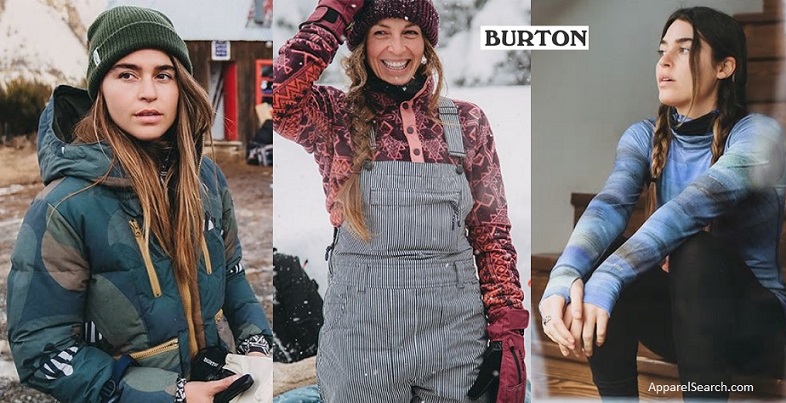 Everything they do at Burton started in the mountains. From getting the most out of every journey to chasing snow around the globe, they've charged ahead to innovate and change the way people enjoy the outdoors since day one. After driving innovation and progress for over 40 years, Burton knows it's all about the journey. The product, community and the culture speaks for itself. The rest? Well, you just have to drop in and feel the difference.
Learn more about women's Burton brand clothing, boots and accessories.
At Burton, sustainability has become a part of everything they do. They have a responsibility to the sport they helped pioneer, and to the people and environment that sustain it. Their commitment is to make Burton as respected for the environmental and social impact as they are for their products.

If you have changed your mind and do not wish to research the brand Burton, you can use the search engine on this page to find another clothing label that may be of more interest.
When you are ready to research additional fashion brands for women you can try the following pages to find our alphabetical list of women's fashion brands.
Have you seen our Fashion Designer Directory section?
Apparel Search is a leading guide to fashion, style, clothing, glam and all things relevant to apparel. We hope that you find this Burton page to be helpful.
What ever winter sport clothing you are wearing today is in style.

Burton