Luxurious designer clothing for women featuring unrivaled elegance.
Elie Tahari is an Iranian Israeli fashion designer. He is the designer of ready-to-wear clothing and fashion accessories. His company is headquartered in New York City, with stores located throughout the world.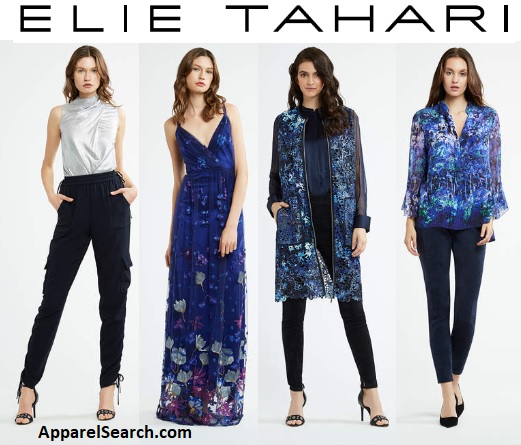 Inspired by the era's disco culture, Elie Tahari created dance dresses and blouses, debuting his first fashion show in 1977 at the New York City nightclub Studio 54. In the 1980s, Tahari turned his attention to the tailored suit, with more office-centric designs as women joined the workforce and the ranks of the business elite.
Learn more about the ladies Elie Tahari fashion brand.
If you have changed your mind and do not wish to research the brand Elie Tahari, you can use the search engine on this page to find another clothing label that may be of more interest.
When you are ready to research additional fashion brands for women you can try the following pages to find our alphabetical list of women's fashion brands.
Have you seen our Fashion Designer Directory section.
Apparel Search is a leading guide to fashion, style, clothing, glam and all things relevant to apparel. We hope that you find this Elie Tahari page to be helpful.
What ever you are wearing, is in style.

Elie Tahari