Shoes, handbags, and more.
Fresh takes on traditional styles. Unexpected colors and prints and sumptuous materials inspire you to step into the season with confidence—and high spirits.
Étienne Aigner was the founder of Etienne Aigner US and Etienne Aigner AG, two presently separate high fashion houses, based respectively in New York City and Munich, Germany. Both companies produce luxury goods including handbags, Shoes, women's ready-to-Wear, wallets, leather accessories and more.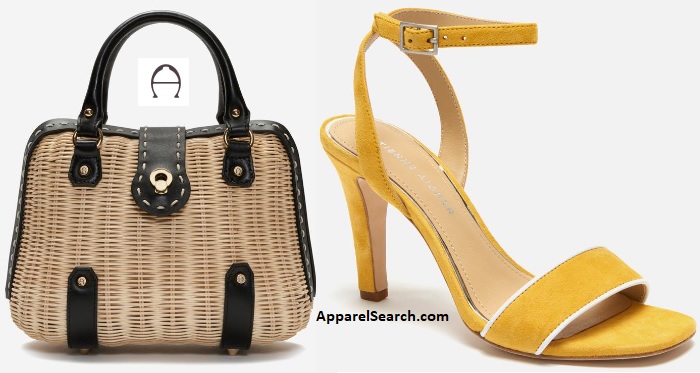 Learn more about the Etienne Aigner footwear and fashion brand.
Heritage quality for the modern woman.
Born in Hungary and trained in Paris, founder Etienne Aigner created timeless signature designs and smartfunctionality that quickly resonated with American women when he opened his showroom in New York City in 1959. Etienne's grounding in European craftsmanship and embrace of modern techniques made him a standout in New York's emerging fashion scene, where he became known as "The Man With the Golden Hands."
Aigner shoes and handbags are distinguished by luxurious materials, artisanal craftsmanship, multi-functionality, and signature hardware. Enduring hallmarks include the iconic logo–an "A" refined to resemble a horseshoe–and use of materials such as fine cordovan leathers from Italy and hand-woven textiles.
If you have changed your mind and do not wish to research the brand Etienne Aigner, you can use the search engine on this page to find another clothing label that may be of more interest.
When you are ready to research additional fashion brands for women you can try the following pages to find our alphabetical list of women's fashion brands.
Have you seen our Fashion Designer Directory section.
Apparel Search is a leading guide to fashion, style, clothing, glam and all things relevant to apparel. We hope that you find this Etienne Aigner page to be helpful.
What ever you are wearing, is in style.

Etienne Aigner