Roy Halston Frowick, known simply as Halston, was an American fashion designer who rose to international fame in the 1970s. His minimalist, clean designs, often made of cashmere or ultrasuede, were popular fashion wear in mid-1970s discotheques and redefined American fashion. An American designer, Halston was well known for creating a style for "American Women". From his point of view, the "American Woman" was about having a relaxed urban lifestyle. He created a new phenomenon in the 1970s. Halston believed that women can wear the same clothing for the entire day on any occasion.
The new HALSTON HERITAGE is carried by some of the world's most formidable retailers including Neiman Marcus, Bergdorf Goodman, Saks Fifth Avenue, Net-A-Porter and Harvey Nichols, and as of Spring 2013 – the first HALSTON HERITAGE stores. HALSTON's premier flagship opened in March 2013 on New York City's Madison Avenue, marking the brand's return to the iconic street 45 years after Founder Roy Halston Frowick opened his first store there in 1968. Additional stores in key markets across the country have subsequently opened. The brand also launched its first digital flagship in October 2013.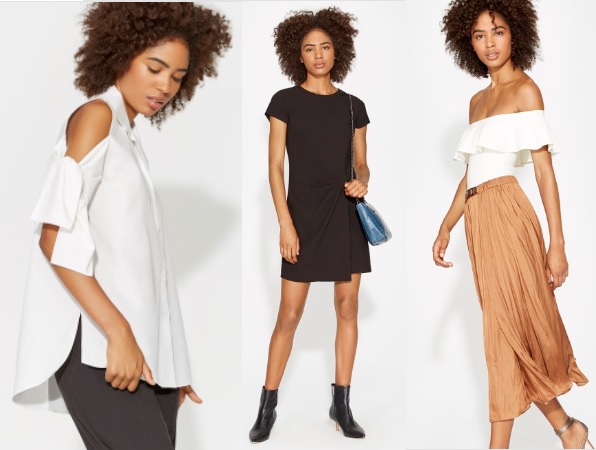 Learn more about the women's Halston fashion brand.
If you have changed your mind and do not wish to research the brand Halston, you can use the search engine on this page to find another clothing label that may be of more interest.
When you are ready to research additional fashion brands for women you can try the following pages to find our alphabetical list of women's fashion brands.
Have you seen our Fashion Designer Directory section.
Apparel Search is a leading guide to fashion, style, clothing, glam and all things relevant to apparel. We hope that you find this Halston page to be helpful.
What ever you are wearing, is in style.

Halston