Hard Tail Forever
This company has believed for some time now that the future is female. That's a big statement, but they believe that real progress goes hand in hand with the empowerment of women everywhere. And they speak from experience. Twenty-five years ago, their founders, Dick and Patty Cantrell launched Hard Tail, a pioneering lifestyle and active-wear line celebrating female athleticism. At its core: a girls-can-do-anything philosophy, inspired by the couple's three daughters. Dick and Patty's vision was to not only create an innovative brand rooted in relaxed California living, but also one that would motivate young women to defy stereotypes, break barriers, and achieve their dreams.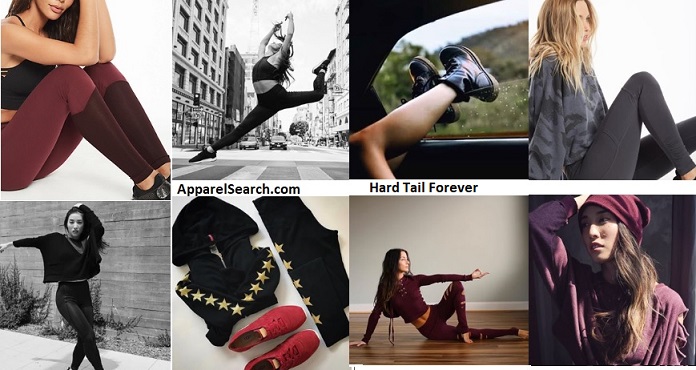 Learn more about the women's Hard Tail Forever fashion brand.
If you have changed your mind and do not wish to research the brand Hard Tail, you can use the search engine on this page to find another clothing label that may be of more interest.
When you are ready to research additional fashion brands for women you can try the following pages to find our alphabetical list of women's fashion brands.
Have you seen our Fashion Designer Directory section.
Apparel Search is a leading guide to fashion, style, clothing, glam and all things relevant to apparel. We hope that you find this Hard Tail page to be helpful.
What ever you are wearing is in style.

Hard Tail