Jean-Paul Gaultier is a French haute couture and prêt-à-porter fashion designer.
Gaultier caused shock by using unconventional models for his exhibitions, like older men and full-figured women, pierced and heavily tattooed models, and by playing with traditional gender roles in the shows. This earned him both criticism and enormous popularity.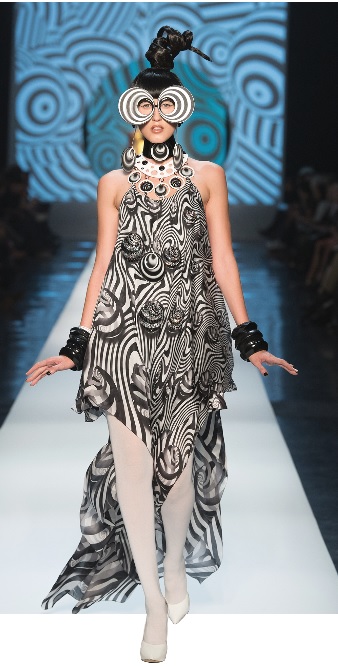 Gaultier's labels include Jean Paul Gaultier and Gaultier PARIS (couture collection), and the former JEAN'S Paul Gaultier, Eyewear Jean Paul Gaultier and Jean Paul Gaultier Argent. Besides his ready-to-wear collection, in 1988 Gaultier expanded his brand to include the label Junior Gaultier, a lower-priced line designed for the youth market with a heavy nautical influence that he began to carry throughout all of his collections.
Learn more about the women's Jean Paul Gaultier fashion brand.
If you have changed your mind and do not wish to research the brand Jean Paul, you can use the search engine on this page to find another clothing label that may be of more interest.
When you are ready to research additional fashion brands for women you can try the following pages to find our alphabetical list of women's fashion brands.
Have you seen our Fashion Designer Directory section.
Apparel Search is a leading guide to fashion, style, clothing, glam and all things relevant to apparel. We hope that you find this Jean Paul page to be helpful.
What ever you are wearing is in style.

Jean Paul