Karen started her career in the fashion world as a buyer for Maurice's department store in Duluth, Minnesota. Her life took an exciting turn when marriage brought her to the San Francisco area where she became Vice President for an apparel company. Little did she know at the time that these roles would serve as the perfect training ground, giving her the knowledge that she would later draw upon to build her own brand.
She first developed pajama sets for herself, and friends soon demanded their own. In 1994, Karen Neuburger formed her namesake sleepwear brand – KN Karen Neuburger. She has always believed that the best moments in life are experienced in pajamas. She set out to offer all day comfort, in all day sleepwear. In 1997, Karen sent her pajamas to Oprah. For the first airing of her new show, 'Oprah's Favorite Things', she wore Karen Neuburger pajamas and applauded the cozy, comfortable, relaxed fit. Since her inaugural appearance, Oprah has continued to feature KN Karen Neuburger sleepwear, making the brand a prominent name, and giving birth to the all-day sleepwear revolution.
Over the years it has grown to include robes, Mommy & Me, KN Inspire Loungewear, and KN Cool. Today, the Brand is under the discerning stewardship of Delta Galil, which acquired the company from Russell-Newman, Inc. in early 2011. Delta is committed to seeing KN Karen Neuburger maintain its position as a industry leader among the women's sleepwear category.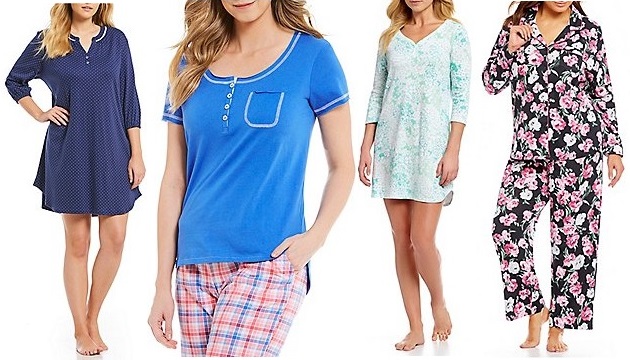 Learn more about the women's Karen Neuburger sleepwear brand.
If you have changed your mind and do not wish to research the brand Karen Neuburger, you can use the search engine on this page to find another clothing label that may be of more interest.
When you are ready to research additional fashion brands for women you can try the following pages to find our alphabetical list of women's fashion brands.
Have you seen our Fashion Designer Directory section.
Apparel Search is a leading guide to fashion, style, clothing, glam and all things relevant to apparel. We hope that you find this Karen Neuburger page to be helpful.
The clothing that you are wearing today is most definitely in style. You are clearly a trendsetter.

Karen Neuburger