The queen of prep.
Lilly's life was exactly how she wanted it. She lived in Palm Beach, a resort town, year round while all of her friends merely visited. She created a dress that suited her needs - the shift with high slits on the side... and it just so happened that she also created a new genre of fashion in the meantime - American Resort Wear
Lilly Pulitzer's resort wear for women: Beach Dresses, Accessories, Jewelry & Sandals. Beach outfits inspired by the Palm Beach lifestyle. Find dresses, tops, bottoms, swimwear, accessories, and shoes.
Lillian Pulitzer Rousseau, better known as Lilly Pulitzer, was an American socialite and fashion designer. She founded Lilly Pulitzer, Inc., which produces clothing and other such wares featuring bright, colorful, floral prints. As the brand is popular with high society, she was called the "Queen of Prep".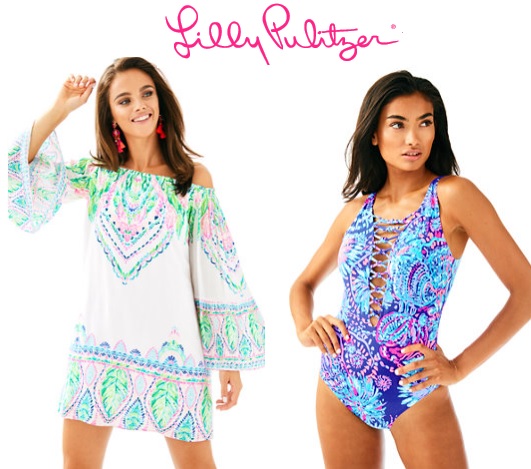 Learn more about the Lilly Pulitzer women's clothing brand.
The Lilly girl is full of surprises. She lives every day like it's a celebration and makes every hour a happy hour. Life is as good as you make it. BE HAPPY. Wear colors - they affect people's moods, you know. Lilly lived the life she wanted and the company that continues on the brand name encourages you to do the same.
If you have changed your mind and do not wish to research the brand Lilly Pulitzer, you can use the search engine on this page to find another clothing label that may be of more interest.
When you are ready to research additional fashion brands for women you can try the following pages to find our alphabetical list of women's fashion brands.
Have you seen our Fashion Designer Directory section.
Apparel Search is a leading guide to fashion, style, clothing, glam and all things relevant to apparel. We hope that you find this Lilly Pulitzer page to be helpful.
The clothing that you are wearing today is most definitely in style. You are clearly a trendsetter.

Lilly Pulitzer