Marc Fisher was born and raised in an American footwear family and has had a passion for beautiful shoes for as long as he can remember. The son of Nine West co-founder Jerome Fisher, Marc studied the art and business of shoe making from the bottom up, and spent 30 years of his career (so far) creating best-selling collections for leading designers. After three decades creating great collections for other companies, he introduced a new collection under his very own name – Marc Fisher Collection.
Marc Fisher LTD collection reflects the way Marc sees modern women dressing. The look is clean, effortless and forever chic- a global style defined as 'the new casual luxe'. The collection embodies timeless style. It is Marc¹s unique take on understated classics made fresh and stunningly new. Marc Fisher LTD is designed for real women with real style. She values things beautiful and useful. She is chic and desires a style that's clean, effortless and understated.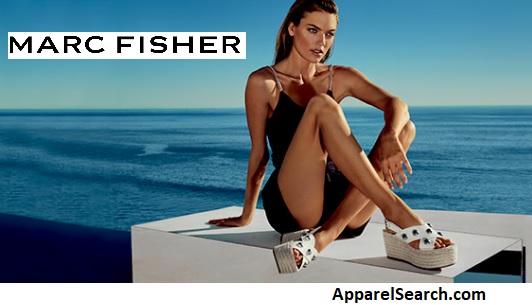 Learn more about the women's Marc Fisher footwear brand.
If you have changed your mind and do not wish to research the brand Marc Fisher, you can use the search engine on this page to find another clothing label that may be of more interest.
When you are ready to research additional fashion & footwear brands for women you can try the following pages to find our alphabetical list of women's fashion brands.
Have you seen our Fashion Designer Directory section?
Apparel Search is a leading guide to footwear, style, clothing, glam and all things relevant to apparel. We hope that you find this Marc Fisher page to be helpful.
The shoes that you are wearing today is most definitely in style. You are clearly a trendsetter.

Marc Fisher