Oakley, Inc., based in Lake Forest, California, and a subsidiary of Italian company Luxottica based in Milan, designs, develops and manufactures sports performance equipment and lifestyle pieces including sunglasses, sports visors, ski/snowboard goggles, watches, apparel, backpacks, shoes, optical frames, and other accessories. Most items are designed in house at their head office, but some countries hold exclusive designs relevant to their market. Oakley currently holds more than 600 patents for eyewear, materials, and performance gear.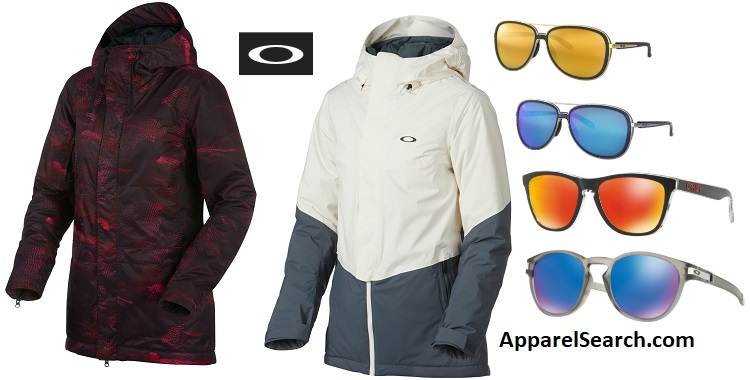 Learn more about the women's Oakley brand apparel & sunglasses.
If you have changed your mind and do not wish to research the brand Oakley, you can use the search engine on this page to find another clothing label that may be of more interest.
When you are ready to research additional fashion brands for women you can try the following pages to find our alphabetical list of women's fashion brands.
Have you seen our Fashion Designer Directory section.
Apparel Search is a leading guide to fashion, style, clothing, glam and all things relevant to apparel. We hope that you find this Oakley page to be helpful.
The clothing that you are wearing today is most definitely in style. You are clearly a trendsetter.
By the way, if you were actually searching for the city of Oakley, here is a bit about the city. The City of Oakley, incorporated in July 1999, is one of California's youngest cities. Residents enjoy a charming area with an abundant housing supply, quality schools, and a friendly atmosphere that truly make Oakley, "A Place for Families in the Heart of the Delta." This is regarding Oakley, California.

Oakley