Oleg Cassini became particularly well known as a designer for Jacqueline Kennedy whilst she was First Lady of the United States. Utilizing the technique and high fashion fabrics of French couture, Cassini's unique designs for Jacqueline Kennedy ushered in a new era of timeless simplicity based on clean lines and crisp forms and opulent and luxurious fabrics. Cassini brought American design to the world stage as the First Lady's identity became synonymous with sophistication and taste. The "Jackie look" that he created was copied by women all over the world.
Oleg Cassini was an American fashion designer born to an aristocratic Russian family with maternal Italian ancestry. He came to the United States as a young man after starting as a designer in Rome, and quickly got work with Paramount Pictures. In 1941, his first film was I Wanted Wings, for which he created the look for its star, newcomer Veronica Lake.
After World War II, Cassini designed ready-to-wear dresses while continuing to design for television, motion pictures, and Broadway theatre. The head of Lord & Taylor, Dorothy Shaver, provided the Oleg Cassini Collection the entirety of the store's Fifth Avenue store front windows to launch the collection. Cassini also took his designs "on the road" to his customers in trunk shows and special fashion events in order to promote the new lines. The in store events evolved into the emerging medium of television and Cassini displayed his product on Steve Allen, Jack Paar, Dinah Shore, Phil Donahue, and Good Morning America. The Tonight Show Starring Johnny Carson provided nightly recognition as Carson had a line designed for him by Cassini, which he wore exclusively for the show.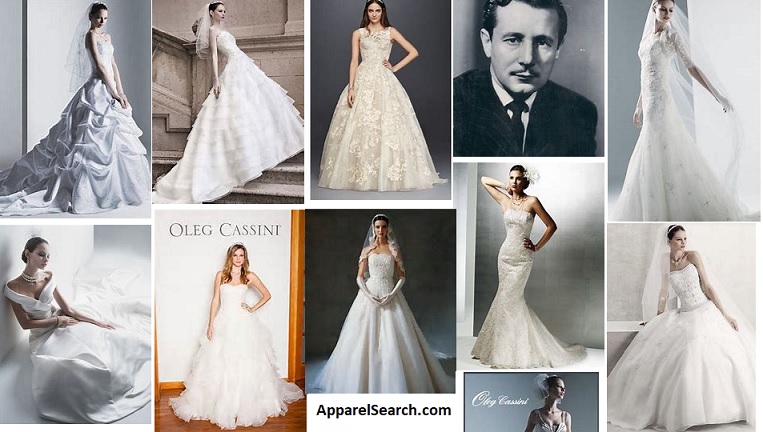 Oleg Cassini died from complications of an aneurysm in Manhasset, New York, in 2006.
If you have changed your mind and do not wish to research the brand Oleg Cassini, you can use the search engine on this page to find another clothing label that may be of more interest.
When you are ready to research additional fashion brands for women you can try the following pages to find our alphabetical list of women's fashion brands.
Have you seen our Fashion Designer Directory section.
Apparel Search is a leading guide to fashion, style, clothing, glam and all things relevant to apparel. We hope that you find this Oleg Cassini page to be helpful.
The clothing that you are wearing today is most definitely in style. You are clearly a trendsetter.

Oleg Cassini