O'Neill is originally a Californian surf wear and surfboard brand started in 1952 by Jack O'Neill. It moved down the coast from San Francisco to Santa Cruz by the end of the decade. Jack is credited to have invented the wetsuit, his son Pat the leash on the surfboard. The company logo symbolizes a breaking surf wave. "O'NEILL" and the "Wave logo" are trademarks registered worldwide.
The Surf Shop became a local gathering place, and the number of surfers began to grow. O'Neill flew in talented surfer/shapers like Phil Edwards to make boards, and wetsuit sales climbed. Jack developed designs for a shorty and a long john, and eventually a long-sleeved beaver-tail jacket. Soon surfers were riding more waves, and riding them better, in large measure because they could now enjoy longer sessions in cold water, thanks to Jack's neoprene suits.
By 1980, Jack O'Neill's surf shop had morphed into a thriving international company, dominating the world's wetsuit market and one of the leaders in beach lifestyle sportswear in the U.S., Japan, and Europe.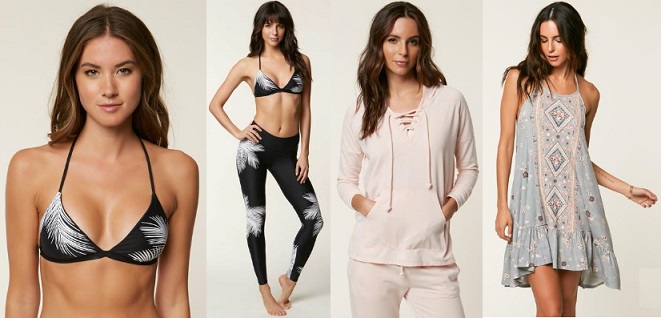 Learn more about the women's O'Neill clothing brand.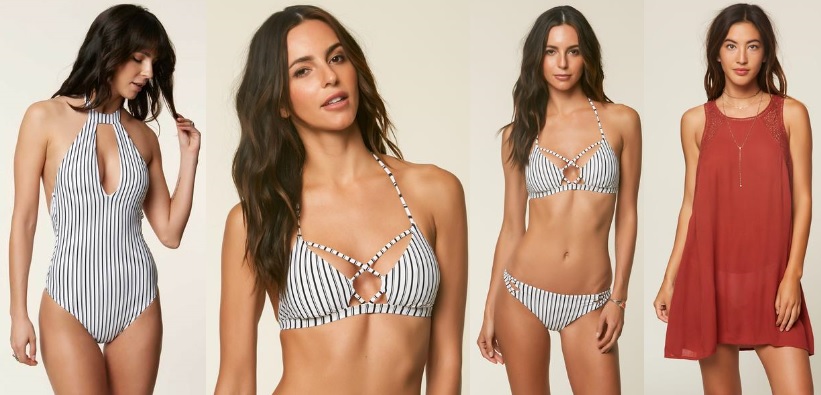 If you have changed your mind and do not wish to research the brand O'Neil, you can use the search engine on this page to find another clothing label that may be of more interest.
When you are ready to research additional fashion brands for women you can try the following pages to find our alphabetical list of women's fashion brands.
Have you seen our Fashion Designer Directory section.
Apparel Search is a leading guide to fashion, style, clothing, glam and all things relevant to apparel. We hope that you find this O'Neil page to be helpful.
The clothing that you are wearing today is most definitely in style. You are clearly a trendsetter.

O'Neil