Roberto Cavalli is an Italian fashion designer. The brand was founded in 1970. In the early 1970s, he invented and patented a printing procedure on leather, and started creating patchworks of different materials. He is known for exotic prints and for creating the sand-blasted look for jeans.
In 1980, Roberto Cavalli married Eva Düringer. In Milan in 1994, Cavalli presented the first sand-blasted jeans. By December of the same year, he had opened boutiques in Saint Barth, in the French Caribbean, followed by others in Venice and Saint-Tropez.
The high-end Italian fashion house Roberto Cavalli sells luxury clothing, perfume and leather accessories.
Paul Surridge succeeded Peter Dundas as creative director for the brand in May 2017.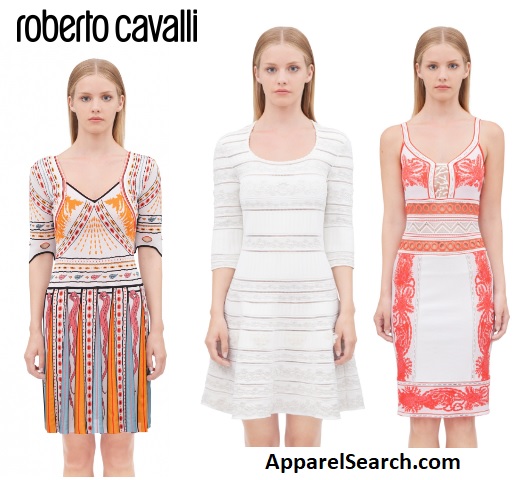 Learn more about the Roberto Cavalli women's fashion brand at their website.
If you have changed your mind and do not wish to research the brand Roberto Cavalli, you can use the search engine on this page to find another clothing label that may be of more interest.
When you are ready to research additional fashion brands for women you can try the following pages to find our alphabetical list of women's fashion brands.
Have you seen our Fashion Designer Directory section?
Apparel Search is a leading guide to fashion, style, clothing, glam and all things relevant to apparel. We hope that you find this Roberto Cavalli page to be helpful.
The clothing that you are wearing today is most definitely in style. You are clearly a trendsetter.

Roberto Cavalli