Shoshanna Gruss is the founder and creative director of Shoshanna, her eponymous collection which debuted in stores in November 1998. Gruss revolutionized dress departments nationwide with the launch of her first collection. Her dedication to fitting and flattering the female body while indulging in whimsical details were a refreshing change from the contemporary offerings of the moment. Gruss continued to make waves in the marketplace with the launch of her swimwear collection in the Spring of 2001, the first in the contemporary marketplace to be sold as separates with lingerie inspired sizing.
As a New York City native and business owner, Gruss is passionate about producing clothes locally and supporting the Garment District. In 2016, Shoshanna received the Made in NY mark of distinction.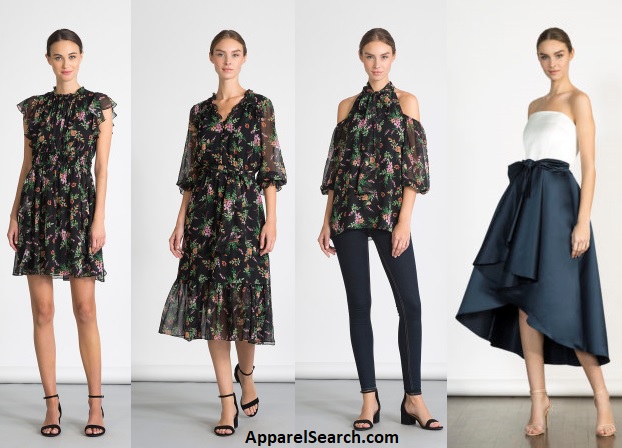 Learn more about the women's Shoshanna clothing brand.

If you have changed your mind and do not wish to research the brand Shoshanna, you can use the search engine on this page to find another clothing label that may be of more interest.
When you are ready to research additional fashion brands for women you can try the following pages to find our alphabetical list of women's fashion brands.
Have you seen our Fashion Designer Directory section.
Apparel Search is a leading guide to fashion, style, clothing, glam and all things relevant to apparel. We hope that you find this Shoshanna page to be helpful.
The clothing that you are wearing today is most definitely in style. You are clearly a trendsetter.

Shoshanna